Stay Fit while Travelling in Heathrow!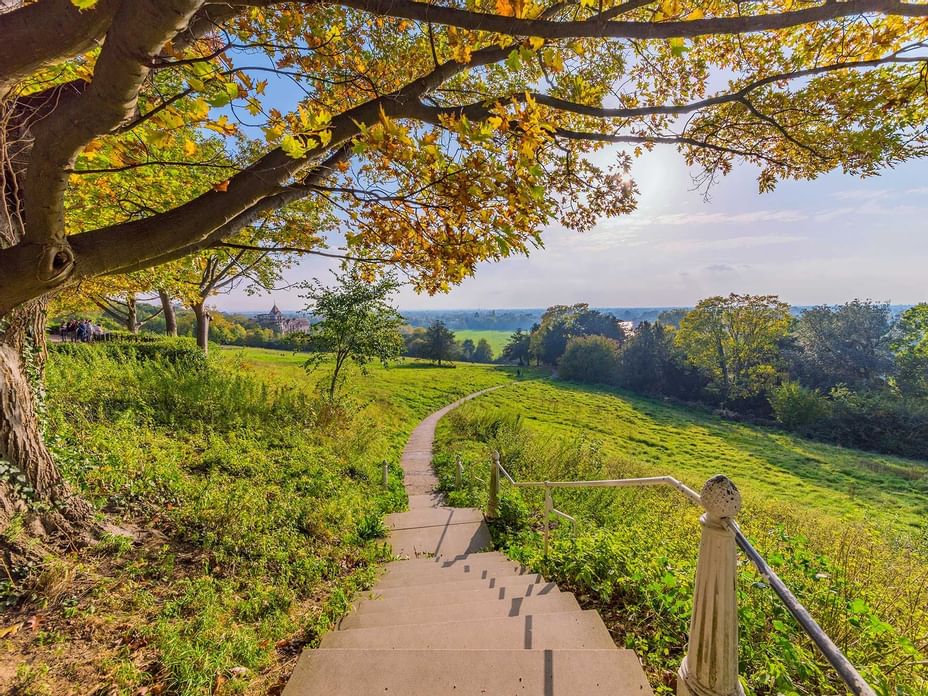 While travelling can be an exercise in itself, especially in London, we hope to give a few ideas on combining travelling and workout while staying at the St Giles Heathrow.
Get a round of Golf at Richmond Park (Less than a 10-minute drive from the hotel). Spend time in nature with friends while walking through the 36 holes and these breathtaking views of the park, or hire a bike and take on one of the park's trails.
https://www.royalparks.org.uk/parks/richmond-park/richmond-park-attractions/sports-and-leisure/parkcycle-cycle-hire
Swim in open water at Swim Heron (less than 18 minutes drive from the hotel). Open to all abilities and with friendly service, Swim Heron is the perfect place for a morning dip.
https://www.swimheron.co.uk/
Sail your way out at Queen Mary sailing club (16 minutes drive from the hotel). If windsurfing rocks your boat, contact the club for more information and hiring equipment.
https://www.queenmary.org.uk/club/day-sail/
Take a long walk/run along the Thames (starting from Twickenham, 25 minutes drive from the hotel). Get to see London and what nature has to offer on your way, whether it is fast or slow-paced.
https://www.carfreewalks.org/search/?search=list&place=tw14+9ad&radius=50&duration=0&page=0&
Helpful Tip: Fancy a run at the crack of dawn? Did you know that there is a running track only 5 minutes walk from the hotel? Feel free to speak to our front desk team for more information.