NEW ROOMS
The first of our newly renovated rooms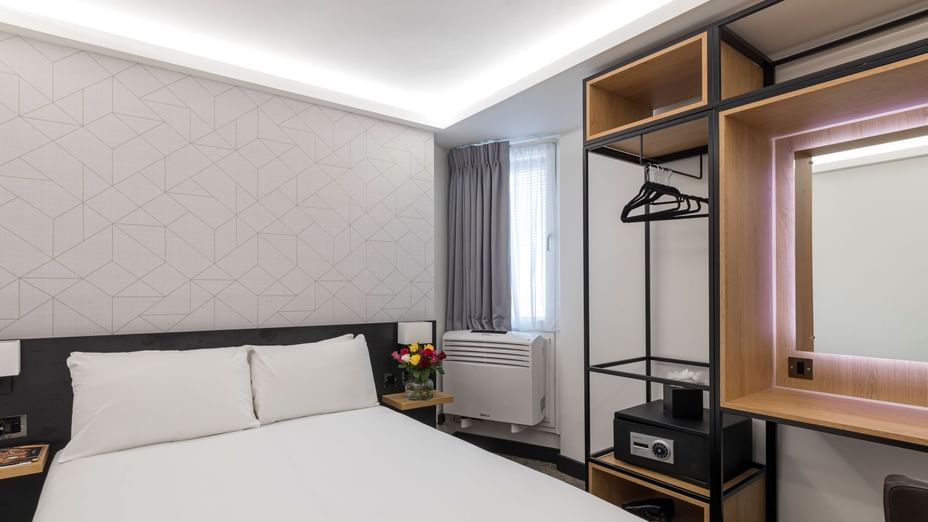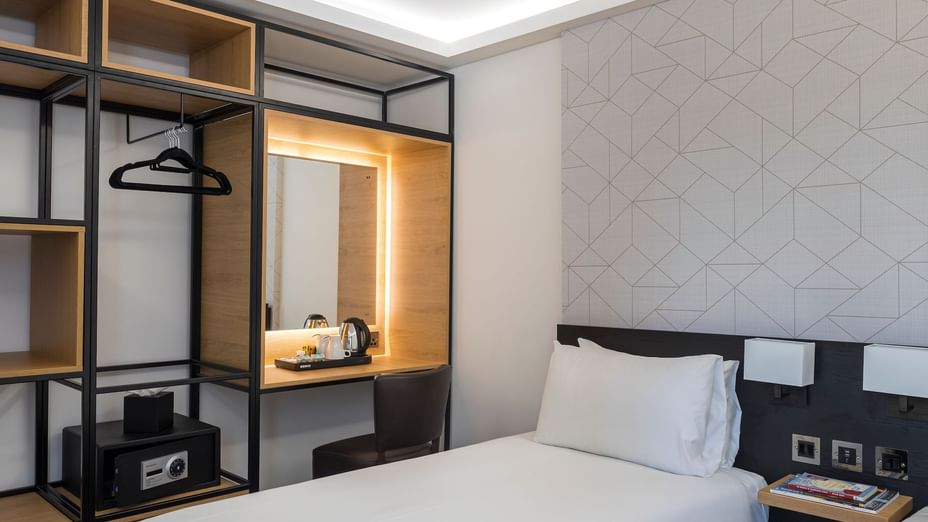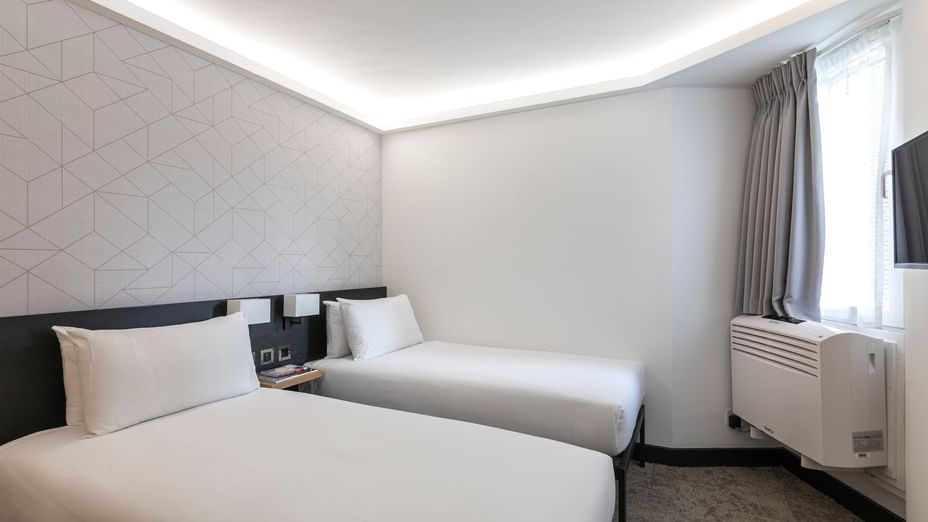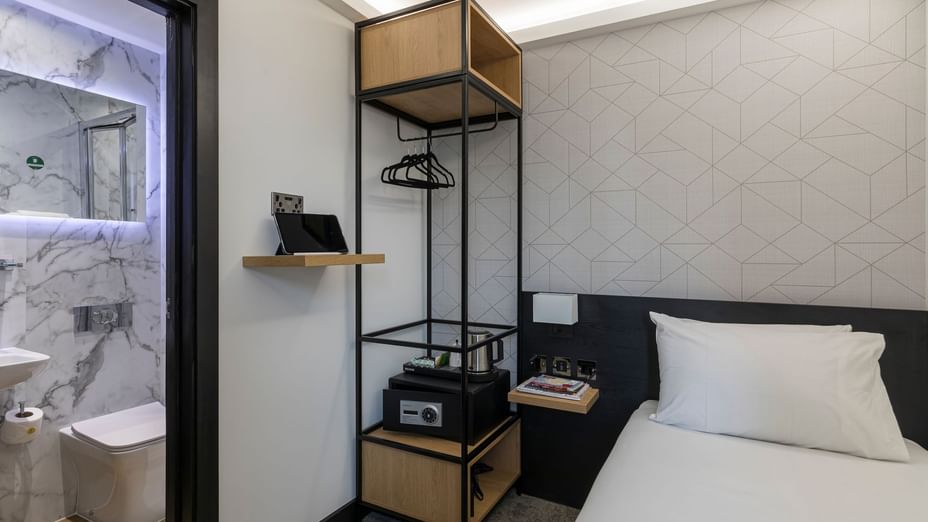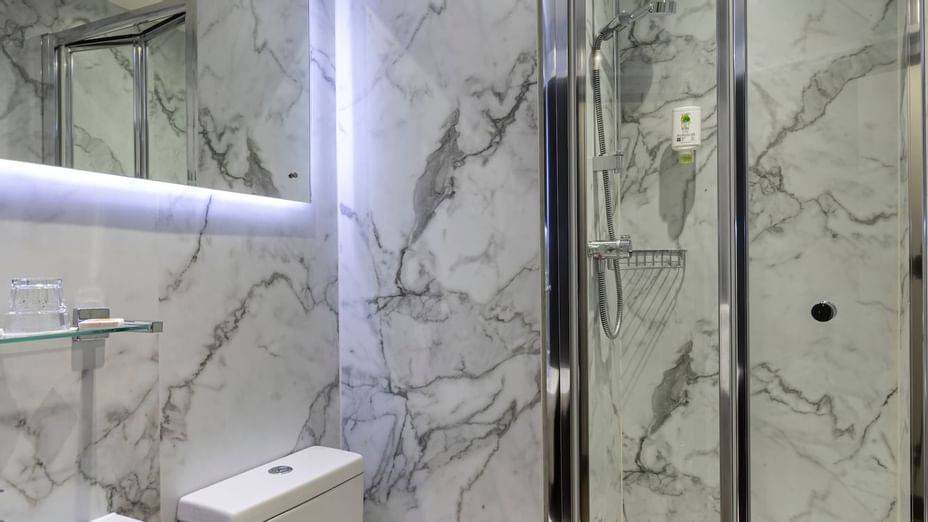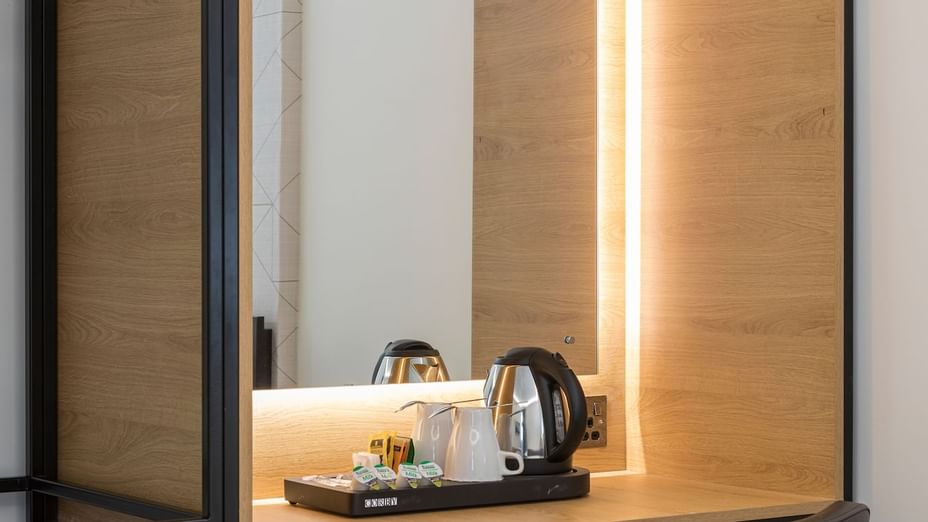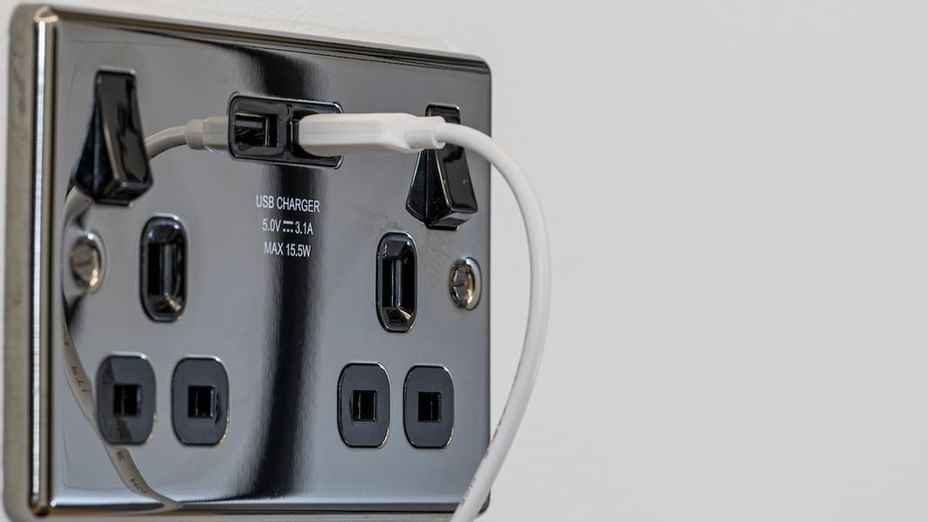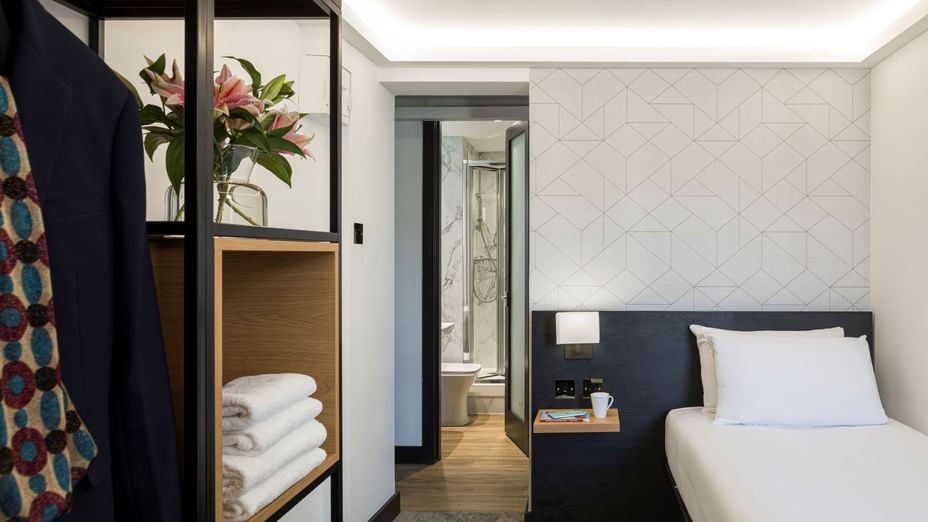 Experience the first of our renovated rooms, your newest choice for contemporary comforts in the heart of London's West End. Each room has been upgraded to a modern design with a hint of Scandinavian style, features neutral colours and a sense of openness to maximise space. An open closet, sleek and multi-purpose, gives you quick access to your items, with an added area framed by a lighted mirror to serve as a desk or vanity table. The ensuite bathrooms feature modern touches.
The amenities in the bedroom, thoughtfully selected to provide the essentials for a comfortable stay, include Plasma TV and perfectly placed outlets and USB charge ports.
Features include:
32" LCD TV with 50+ channels plus music and radio channels for your entertainment
Desk & Chair
Tea & Coffee making facilities with complimentary tea and coffee
Complimentary WiFi
Some of our New Rooms offer Individual AC unit
Phones - features: voicemails, alarm clock, and domestic and international calls (charges apply)
USB Outlets
Hair dryer
Lighted mirror
Safe deposit
Double glazed windows
Non-smoking room
As part of our Citizen G commitment to sustainability, our new rooms feature energy-saving double glazed windows for quieter stays, LED lighting, and water-saving valves.
Images are for promotional use only and may not fully represent the room you booked.
Be the first to know
Sign up to receive specials offers and promotions in your inbox.