THE VIEW BAR & LOUNGE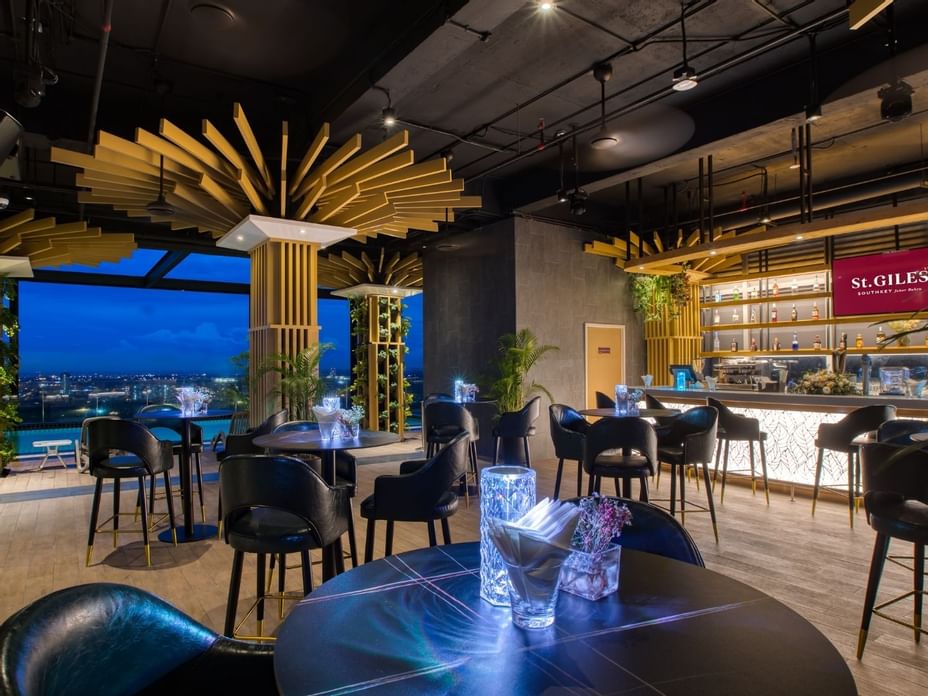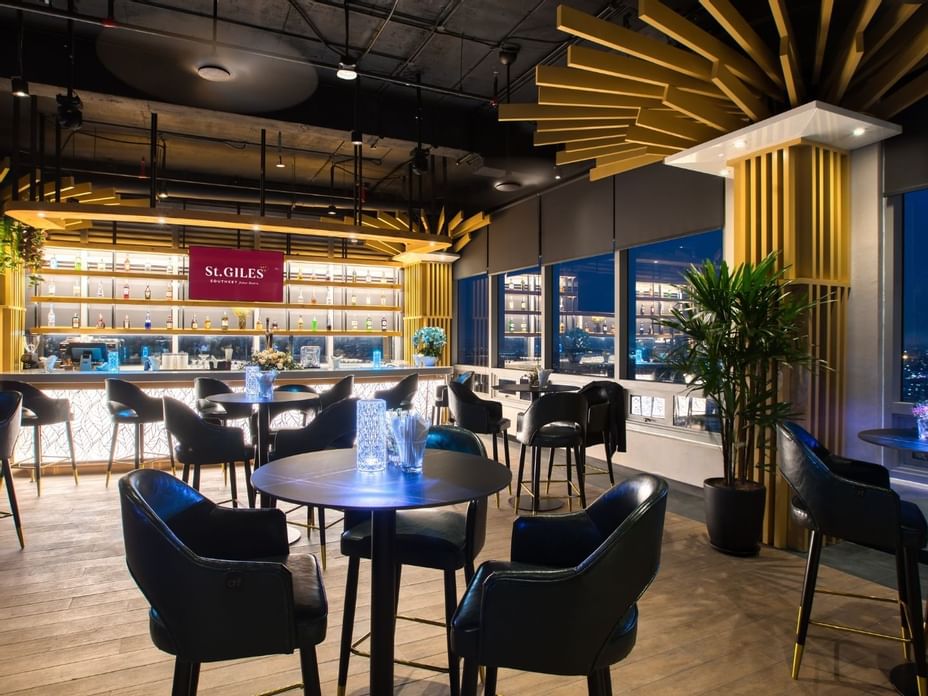 The View Bar & Lounge is located on the 28th floor offering fabulous drinks and delectable food with a view late into the night. The eclectic interior fuses a modern finish with materials from a bygone era, resulting in an intriguing space with a sidebar and hints of modern-day glamour.
Sip from a delectable range of drinks in the unique bar featuring classic cuisine with a modern Asian twist.
SUNDOWNER HOUR
Tuesday – Sunday @ 5:00pm-7:00pm
BMW (Beer, Margarita & Wine)
Tiger Draught Beer at RM18+ per mug
Margarita at RM25+ per glass
House Pouring (Wine) at RM25+ per glass
Beer Bucket Buy 4 + Free 1
Tiger at RM118+
Heineken at RM126+
Tiger Beer Mug Buy 2 + Free 1 at RM55+
20% off House Pouring Spirit at Rm24+ per shot
*All drinks will be served with complimentary light snacksLADIES NIGHT
Every Thursday @ 7:00pm-12:00am
Live band available
First drink on the house (Selected drinks only)
20% off on all subsequent drinks
DINE & CHILL
Tuesday – Sunday @ 5:00pm-10:30pm
Only at RM29.90+ per set
Comes with 1 main course and 1 beverage (soft drink)
For reservation, email us at fnb.skjb@stgiles-hotels.com
Closed on Monday
Tuesday to Sunday: 5:00pm – 12:00am
Be the first to know
Sign up to receive specials offers and promotions in your inbox.