THE VIEW BAR & LOUNGE
(Available in 4th Quarter 2022)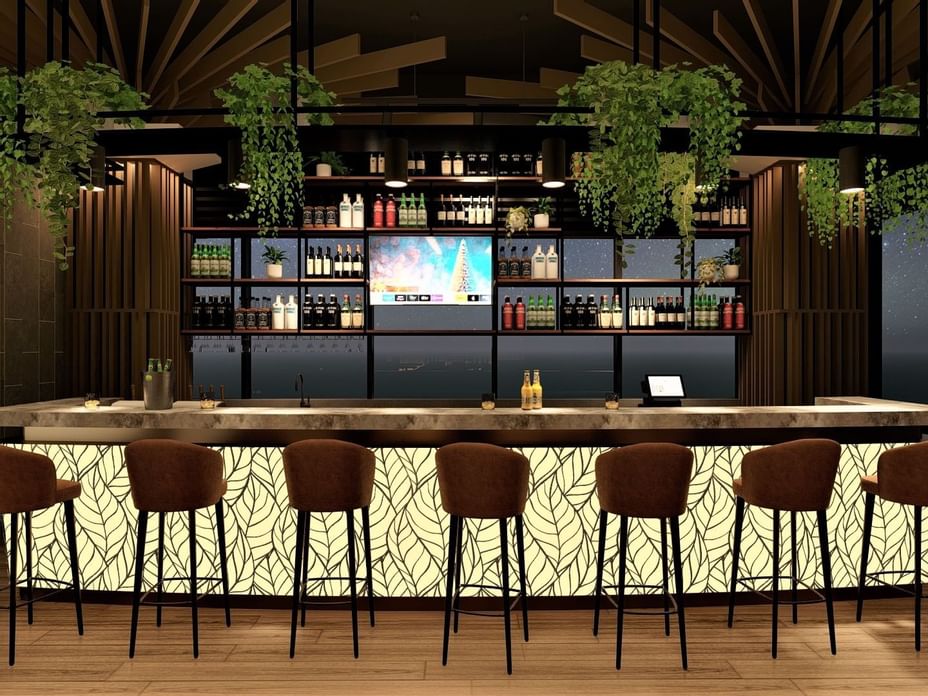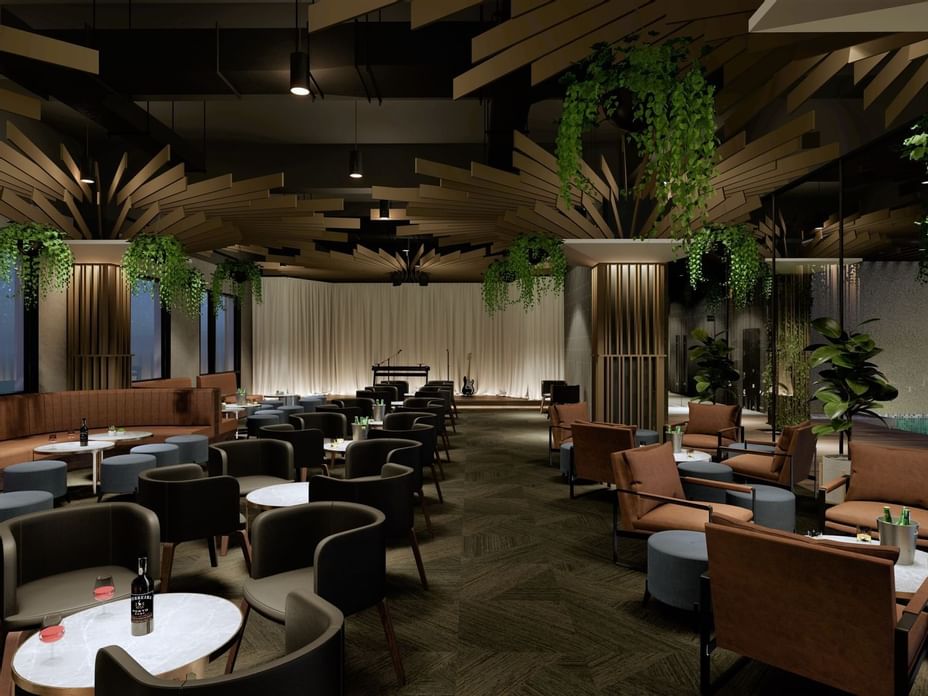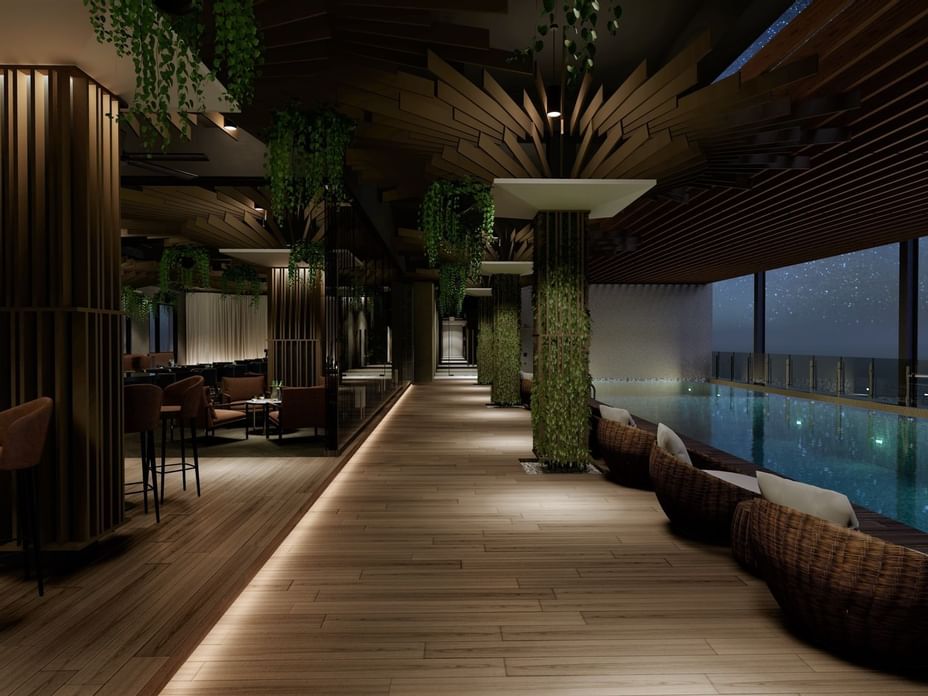 The View Bar & Lounge is located on the 28th floor offering fabulous cocktails and delectable food with a view late into the night. The eclectic interior fuses a modern finish with materials from a bygone era, resulting in an intriguing space with a side bar and hints of modern-day glamour.
Sip from a delectable range of drinks and cocktails in the unique bar, or sit for a full meal in the restaurant, featuring classic cuisine with a modern Asian twist.
Opening times, menu options and pricing are subject to change without prior notice.
Contact Information:
Tel: 607 - 3368888
Email: info.skjb@stgiles-hotels.com
Images are artist impressions. Illustrative purposes only.
Closed on Monday
Tuesday to Sunday: 5:00pm – 12:00am