Explore Sydney by Foot
With our central location you're halfway to experiencing the best that Sydney has to offer.
Take a leisurely walk from St Giles Tank Stream Hotel to Circular Quay and take in the spectacular views of the Opera House, Harbour Bridge and Botanical Gardens or go back in time to explore the historic Rocks area.
The Tank Stream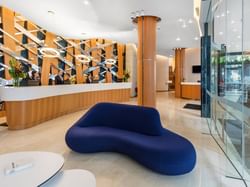 The Tank Stream Hotel is one of Sydney's newest international boutique hotels located in the heart of the Central Business District.
Be the first to know
Sign up to receive specials offers and promotions in your inbox.