ROYAL BOTANIC GARDEN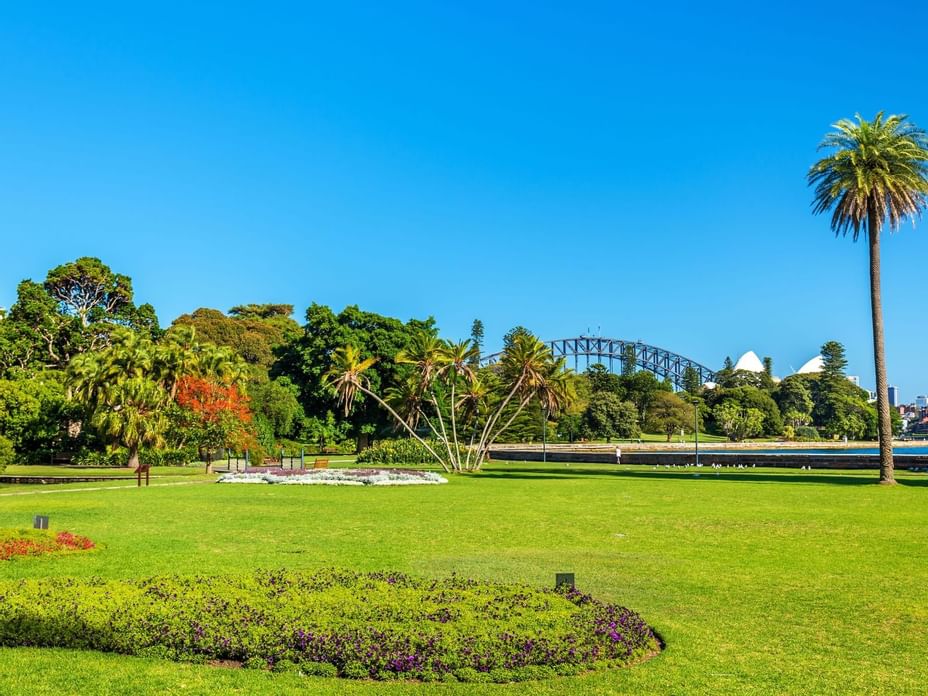 A short walk from our hotel, the Royal Botanic Garden is the oldest botanic garden in Australia. The Garden offers an outstanding collection of plant specimens from the South Pacific and it is home to a variety of wildlife, including colourful birds, fruit bats and water dragons.
A highlight of the Garden is the 90-minute guided Aboriginal Heritage Tour, in which you will discover the area's rich Aboriginal history and taste some bush foods.
Located on the edge of Sydney Harbour, you will also enjoy spectacular views of the Sydney Harbour Bridge and the Sydney Opera House.
Mrs Macquaries Road 2000 Sydney Australia
Monday07:00 - 20:00
Tuesday07:00 - 20:00
Wednesday07:00 - 20:00
Thursday07:00 - 20:00
Friday07:00 - 20:00
Saturday07:00 - 20:00
Sunday07:00 - 20:00