SYDNEY HARBOUR BRIDGE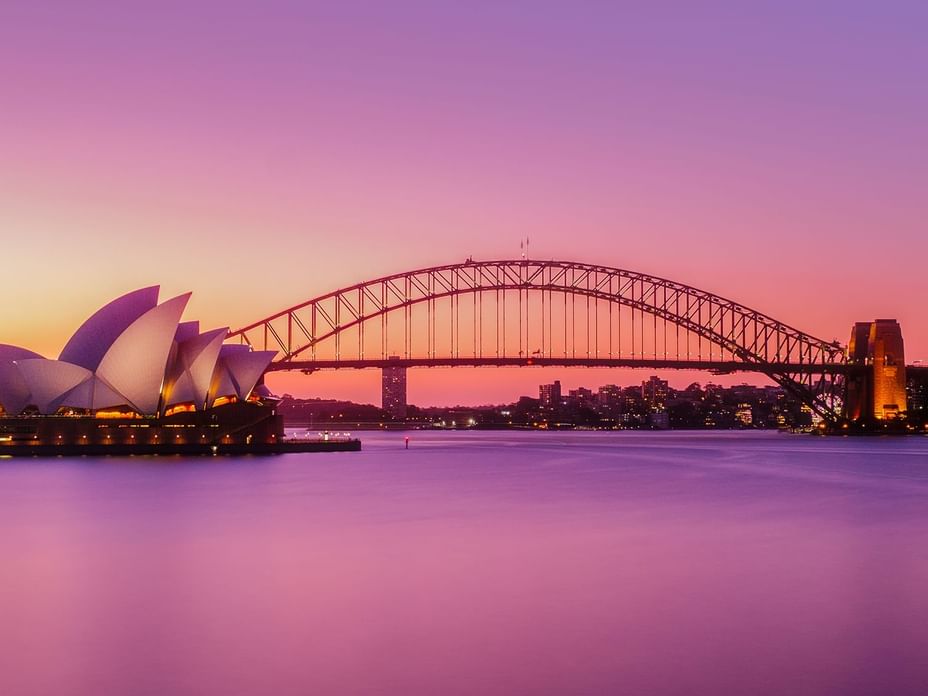 The Sydney Harbour Bridge is a steel through arch bridge spanning Sydney Harbour from the central business district, where the hotel is located, to the North Shore. The bridge is one of the world's most recognisable landmarks.
For all the climbing lovers – did you know you can now scale this iconic bridge? The 360° panorama of Sydney is truly breath-taking!
Sydney Harbour Bridge Sydney Australia