Welcome to
St Giles Wembley Penang
Amidst the hustle and bustle of the Georgetown, luxuriate in the elegant and welcoming ambiance at St Giles Wembley, Penang hotel. With easy access to business districts, coastal freeway to industrial parks and the city's exciting heritage sites, your stay at our elegant boutique hotel in Penang is just the right choice.
Enjoy hotel room views of the city or the expansive views of the sea beyond and catch glimpses of colonial architecture as each beckons you to truly experience Georgetown, Penang, No. 4 in Lonely Planet's Top 10 Cities list for Best in Travel 2016.
Start your morning with a delectable spread of breakfast at The Wembley Café. Then, armed with a heritage map, stroll at a leisure pace to take in the sights, sounds and aromatic trail that will transport you into another dimension. Be adventurous, taste the variety of offers from the street fares as each mural, skeletal caricature, and old artisans take you down memory lane.
As you unwind for the day, head to The Lobby Lounge for a refreshing cocktail and check out the numerous bars and cafes around the city.
Getting Here: 20-minute ride by car from Penang International Airport, or if you are driving on the North-South Highway, it is only a 5-minute drive from the Penang Ferry Terminal.
Sleep: 415 hotel rooms inclusive of suites.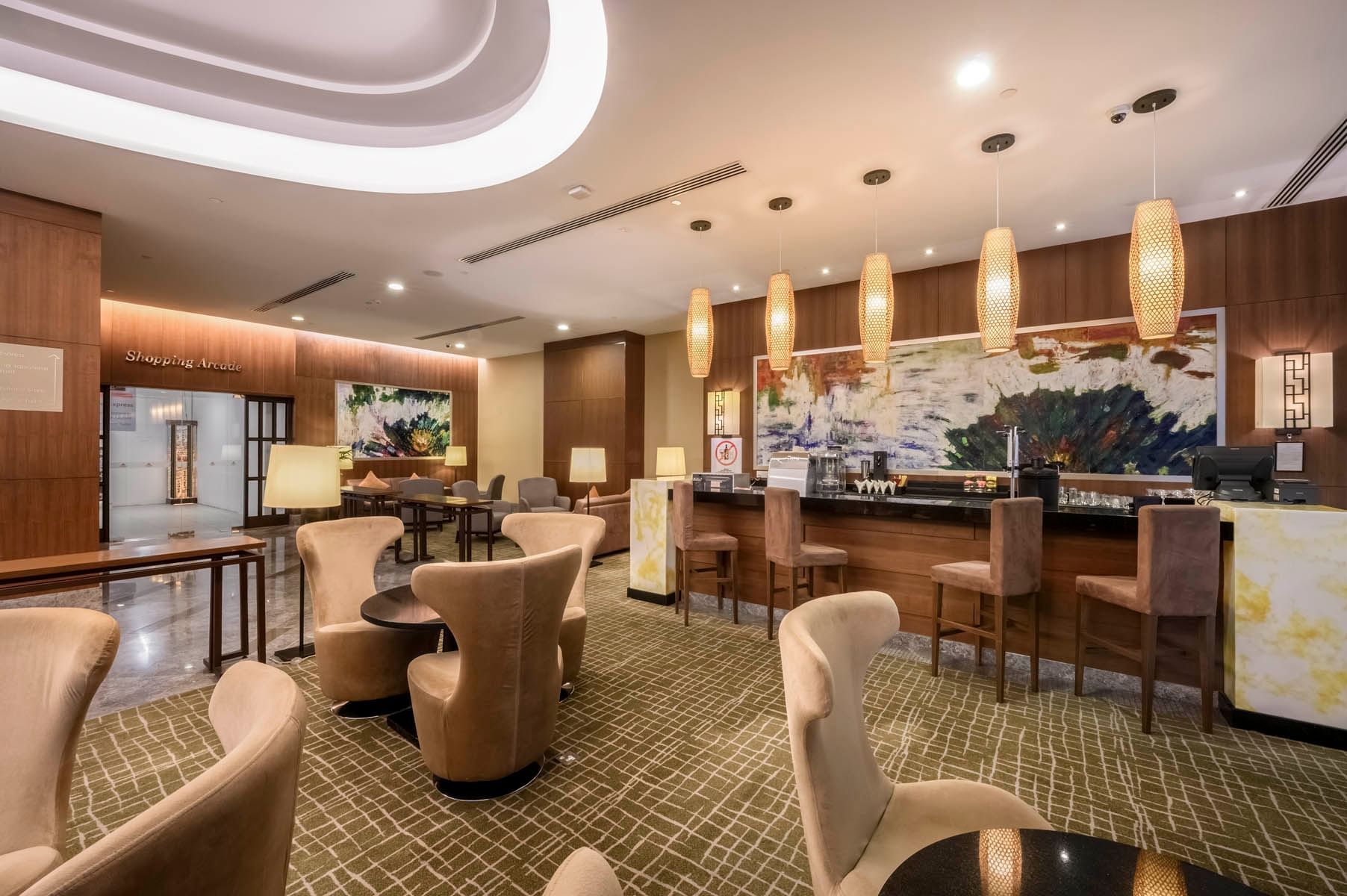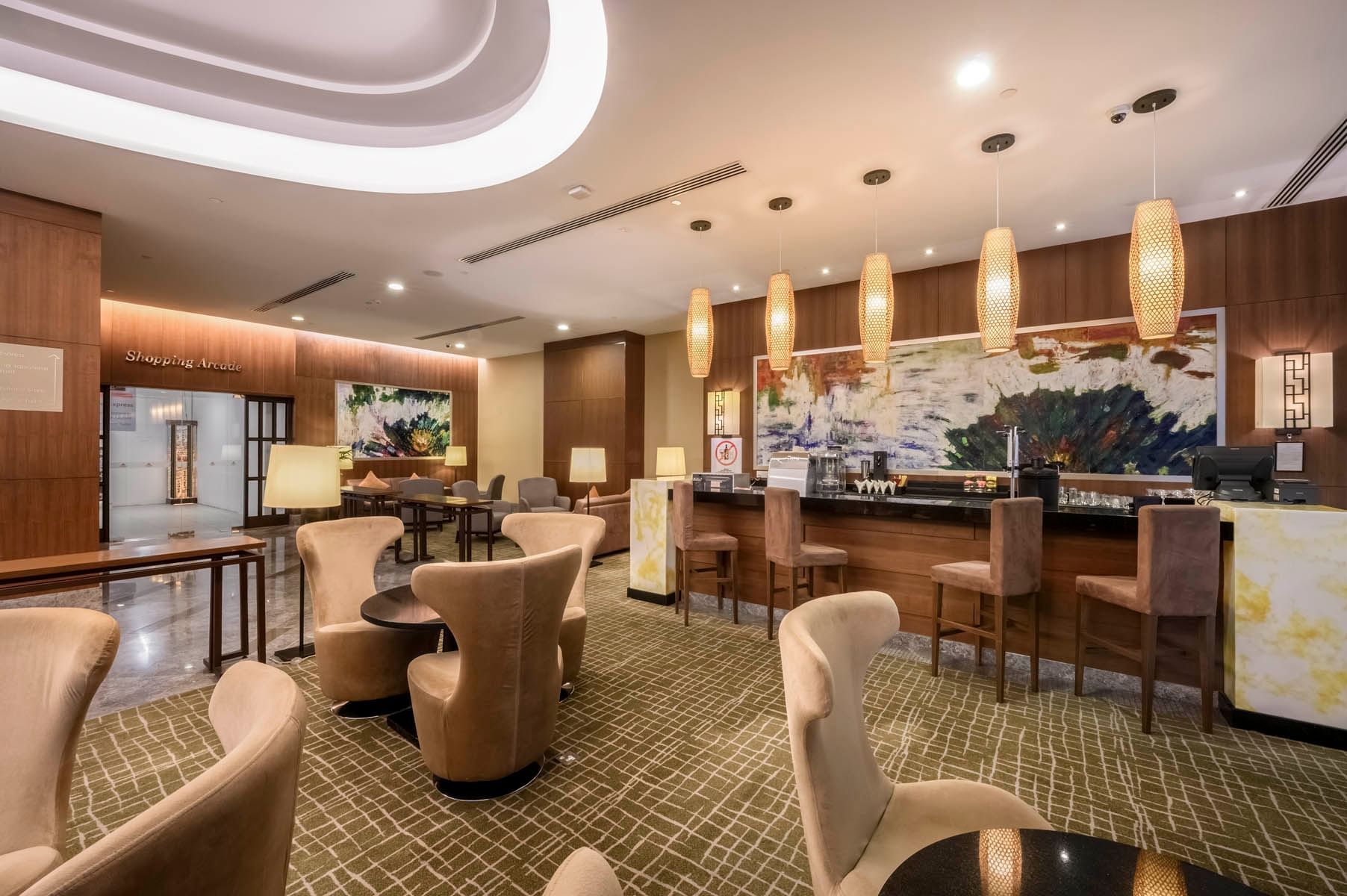 Stay Safe. Stay St Giles.
Our Stay Safe, Stay St Giles Programme is an evolution of our commitment to prioritize and protect the health, safety, and well-being of our staff, guests, partners, and community.
Our Rooms
Relax in the luxurious comforts of our expansive rooms and suites, each featuring modern amenites and showcasing scenic views of the city and the sea beyond.
Slideshow
Superior Room
The Superior Rooms feature creative batik style designs, modern amenities and a scenic view of the sea and the iconic Penang Bridge. Fully furnished with one king bed or two single beds, the Superior is ideal for individuals or couples.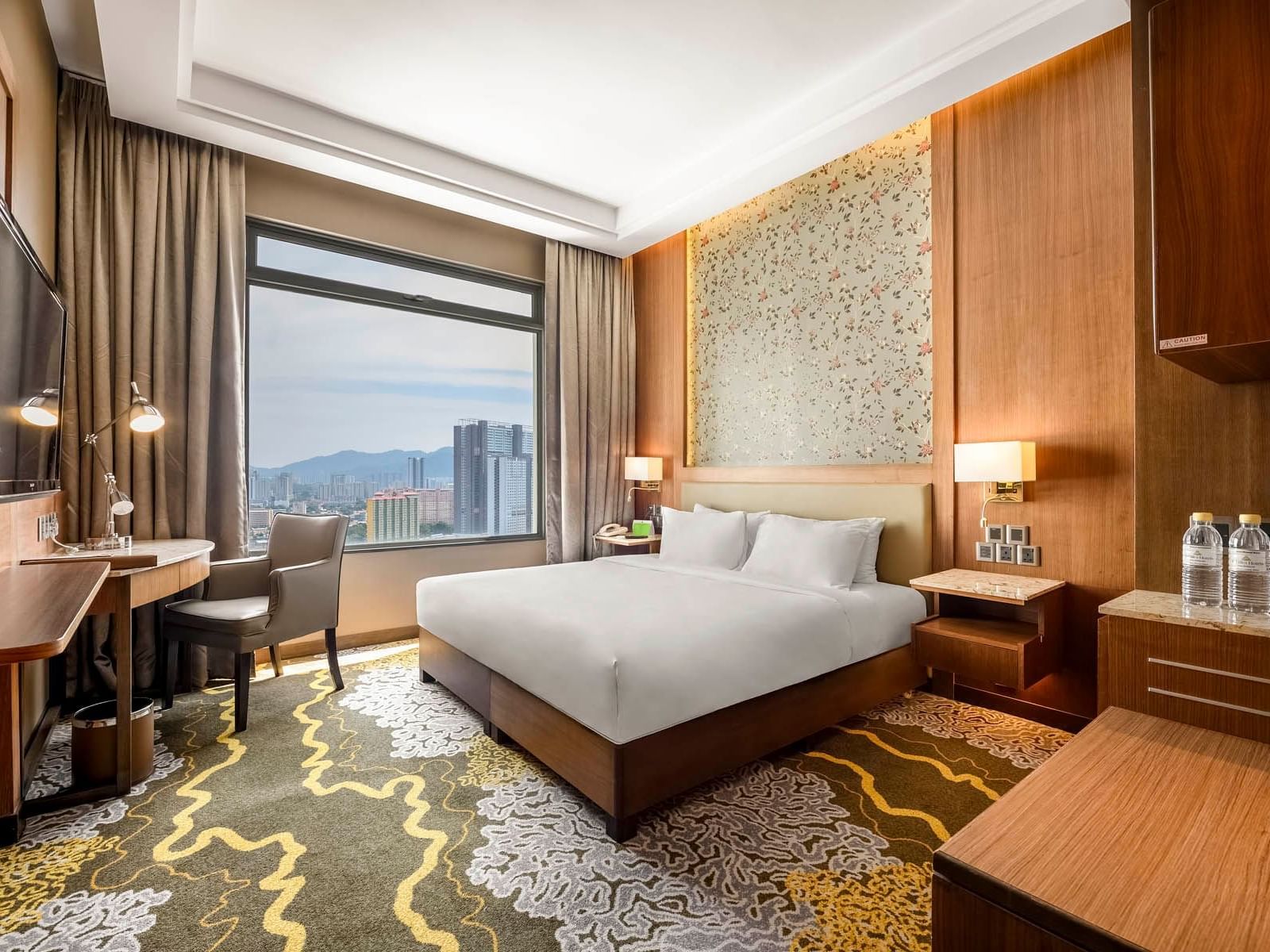 Deluxe Room
Our deluxe rooms are comfortable, luxurious and spacious and feature modern amenities. Each room is outfitted with one king bed, perfect for individuals or couples.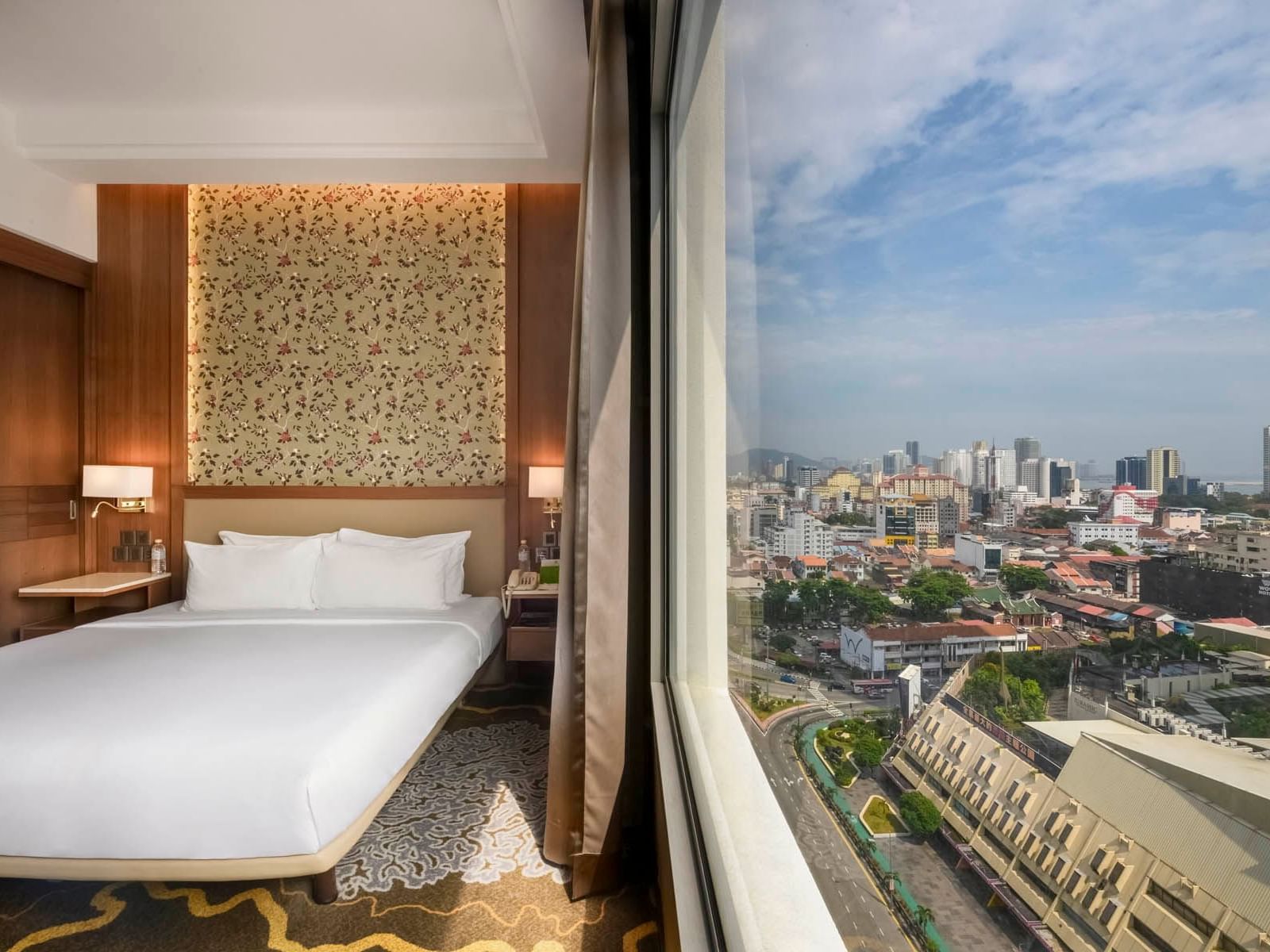 Executive Superior Room
Our Executive Superior rooms are outfitted with one king bed or two single beds and is completed with extensive amenities and facilities. For maximum comfort, enjoy upgraded services on our Executive Lounge.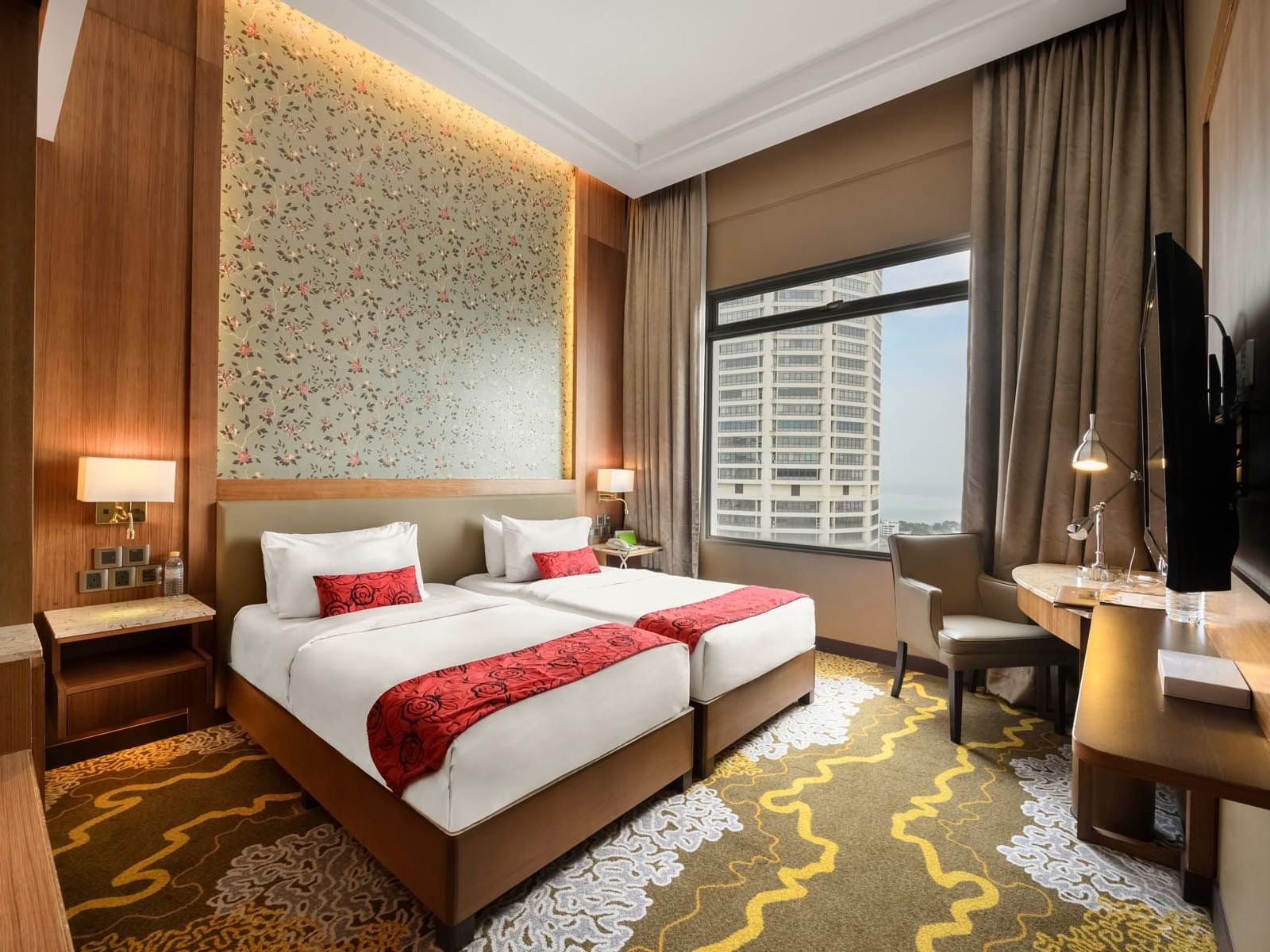 EAT, DRINK + RELAX
Delight in a variety of local culinary favourites and international fare at St Giles Wembley.
St Giles Gift Vouchers
Treat yourself or a loved one to a memorable experience at St Giles Wembley Penang.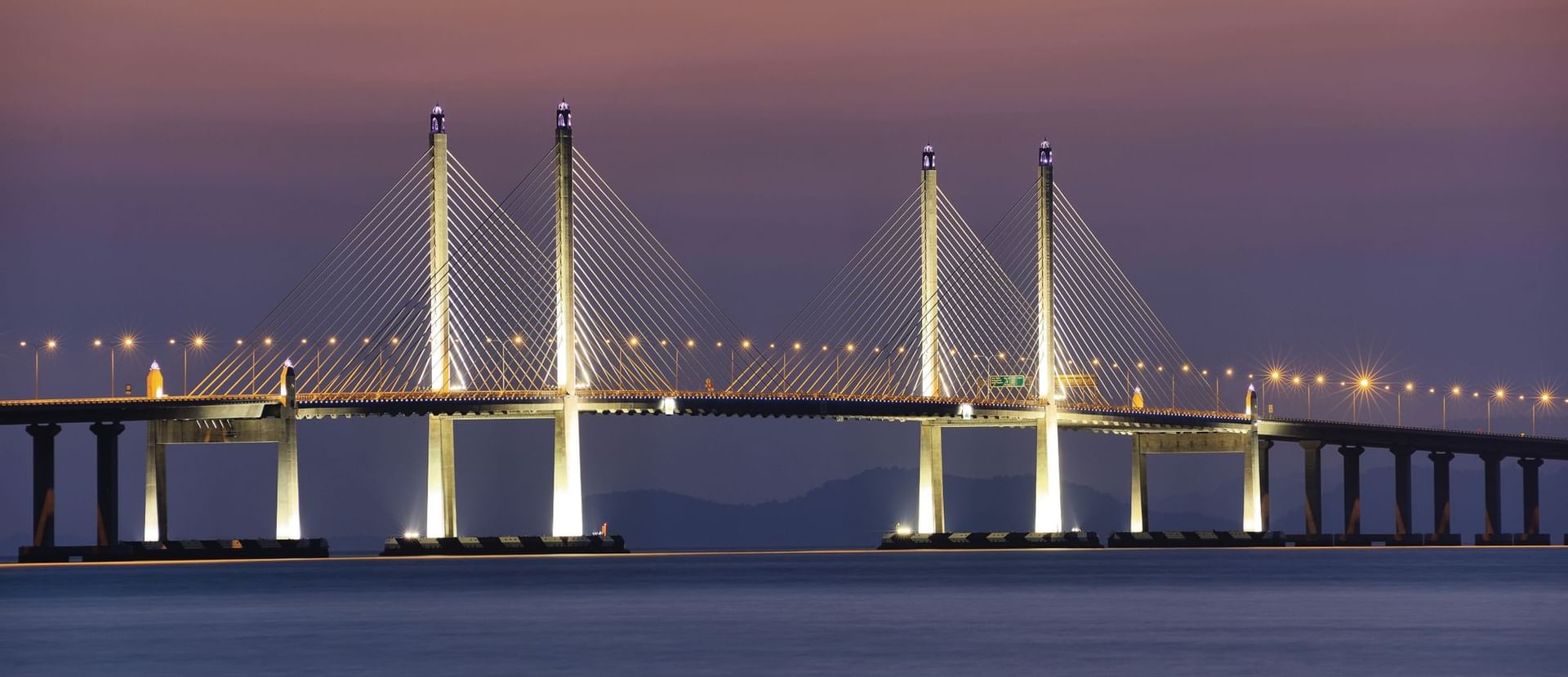 Be the first to know
Sign up to receive specials offers and promotions in your inbox.