Explore Makati
As St Giles Makati is strategically located at the corners of Makati and Kalayaan Avenues, any mode of transportation can be accessed easily whether you are going out for busines or to explore and enjoy the city.
St Giles Makati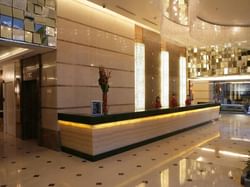 Strategically located in Makati Central Business District, we offer a comfortable oasis from the busy city surrounding us. At the St Giles Makati hotel, you can indulge in absolute ease and convenience while just steps away from all your business and leisure needs.
Be the first to know
Sign up to receive specials offers and promotions in your inbox.