ST. GILES IN JOHOR BAHRU EXPECTED TO BOOST TOURISM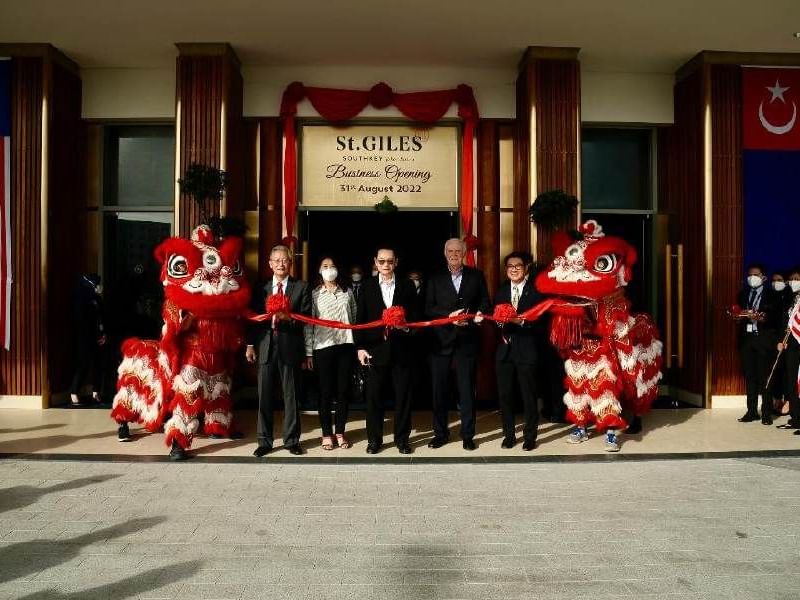 JOHOR BARU: With the influx of tourists from Singapore and around the world into Johor, the opening of St. Giles Southkey comes at a good time.
With 575 modern and spacious guest rooms, the hotel is under the U.K. based St. Giles brand and is managed locally by Cititel Hotel Management (CHM) Sdn Bhd.
According to hotel general manager Teekay Goh, the hotel is conveniently located within Mid Valley Southkey, which includes a retail mall, exhibition centre and commercial towers.
The hotel is located about 7km from the Singapore-Johor causeway and 26km from the Senai International Airport.
Goh said the hotel is perfectly positioned to meet the growing travel, business, leisure and lifestyle needs in Johor Baru.
"The hospitality industry has gone through tough times during the Covid-19 pandemic but now we have recovered and are primed for a massive wave of travellers to return."
The hotel features a restaurant, business lounge, rooftop bar and lounge, gym facility and a swimming pool overlooking the skyline of Johor Baru's city centre.
"We are delighted to bring St. Giles to Johor. We are known for pushing boundaries and challenging norms which reflect our values," he said.
In his opening address, CHM chief executive officer James Loo said they were delighted to bring the St. Giles Hotel's experience and hospitality to Johor Baru.
Loo said the timing was right especially when the region was expanding its tourism development and increasingly welcoming travellers from Singapore, within Malaysia and other parts of the world.
"The Tourism, Arts and Culture Ministry has reported that since the reopening of our borders, Johor Baru has welcomed approximately 600,000 travellers from Singapore in just two months," he said, adding that this number was expected to increase further.
According to Loo, the hotel has introduced an eco-friendly approach to its design and facilities to encourage sustainability.
"The hotel has incorporated water dispensers on all guest room floors to minimize the use of single-use plastic bottles that are typically placed in hotel rooms," he said.
He stressed that the water installation is certified safe for drinking with filtration up to 0.5 microns and compliant with NSF/ANSI 53 standards.
"The installation of water dispensers not only contributes to reducing the hotels's negative impact on the environment, but will also result in cost savings," he added.
Present at the opening ceremony were IGB chief financial officer Chai Lai Sim, IGB group chief executive officer Datuk Seri Robert Tan and IGb-Real Estate Investment Trust chief executive officer Antony Patrick Barragry.
https://www.nst.com.my/news/nation/2022/11/847638/st-giles-johor-baru-expected-boost-tourism