St Giles Hotels – Home Away From Home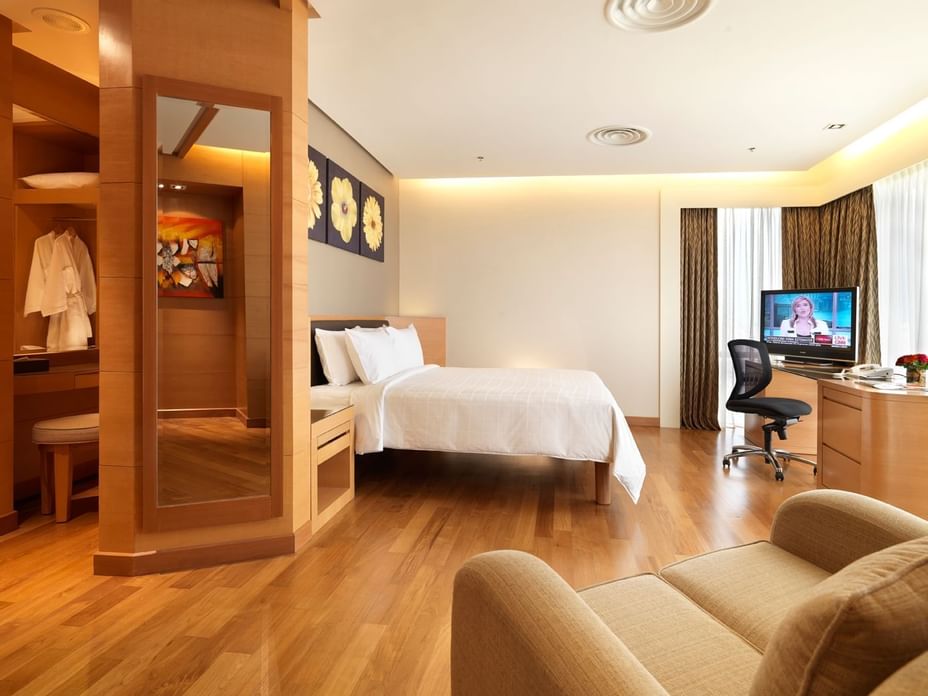 The hotels of St Giles are the hidden gems of the cities they serve, creating new and innovative experiences for guests that turn your average trip into something out of the ordinary. Grouped by the three different levels of excellence, the company's hotels offer true value but not at the expense of personality or style. The portfolio currently consists of eight properties across its three tiers. In the mid-range there are three hotels, two of these are in UK, St Giles London and St Giles Heathrow and one is in the Philippines, St Giles Makati. A further three are classed as premium hotels, two are in Malaysia, The Boulevard – A St Giles Hotel in Kuala Lumpur and The Wembley – A St Giles Hotel in Penang and one is in Australia, The Tank Stream – A St Giles Hotel in Sydney. The final two are upscale hotels and these are situated in USA, The Tuscany – A St Giles Signature Hotel in New York and in Malaysia, The Gardens – A St Giles Signature Hotel in Kuala Lumpur.
"The past year has been one of preparation, strategizing and planning for what is to come in 2020 and onwards in terms of growth, development and perception of the brand and portfolio," explains Abigail Tan, CEO of St Giles Hotels. "We have embarked on a rebranding programme that will redefine and reinvigorate the St Giles brand, as well as launching a sub-brand which will clarify our mid-range category – all the while maintaining the existing culture, personality and energy that the current properties exude." READ ARTICLE
Be the first to know
Sign up to receive specials offers and promotions in your inbox.