THINGS TO DO IN LONDON
Your guide to events and activities happening in London for you to make the most of your visit! Our location in London's West End places you at the heart of it all - theatre, concerts, museum exhibitions, conferences, art shows, nightlife, and other unmissable London events.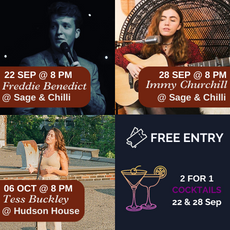 St Giles x Bloomsbury Festival invite you to a new wave musical experience featuring an outstanding young vocalist every Thursday @ 8 pm from 22 Sep - 8 Oct 2022. These performances are part of Bloomsbury Festival's 2022 New Wave programme, a platform for emerging talent.