Ways To Become A Better Leader Feat. Abigail TAN, ST GILES HOTELS' CEO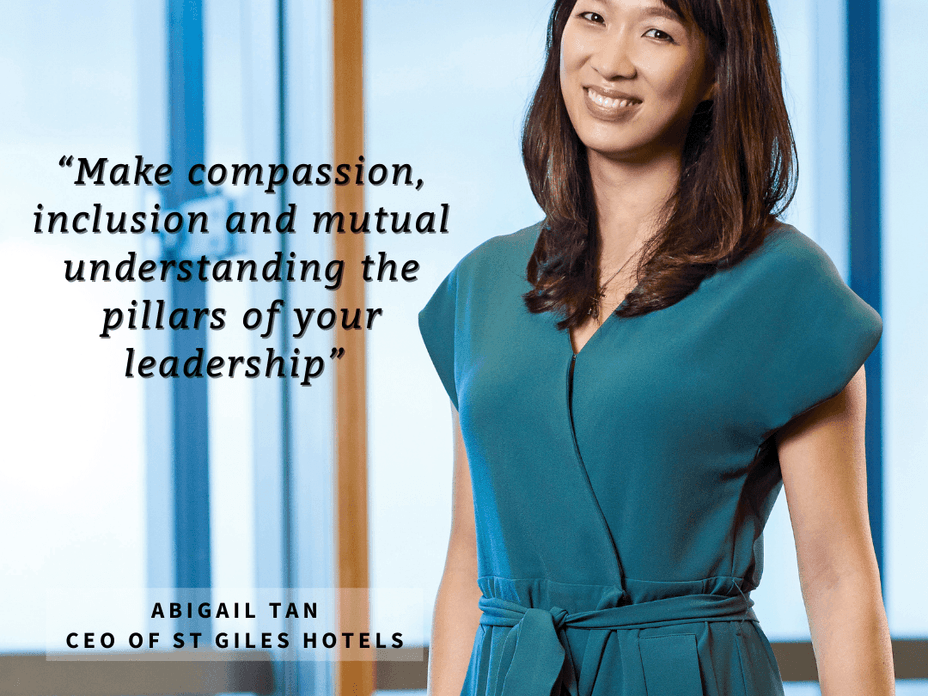 FACILITATE A TRULY INCLUSIVE ENVIRONMENT
ABIGAIL TAN, CEO of ST GILES HOTELS
"Make compassion, inclusion and mutual understanding the pillars of your leadership," advises Abigail Tan CEO of St Giles Hotels. "This is key to helping your team work together effectively, so it's your responsibility to foster an environment where these values flourish.
"In my organisation, we achieve this through running internal workshops around the importance of understanding your colleagues. I've also greatly benefitted from the learning series run by YPO. A recent lecture about communication across cultures taught me a lot about making inclusion a priority within the business, and I was able to take those learnings back to my team."
Be the first to know
Sign up to receive specials offers and promotions in your inbox.