Deluxe Rooms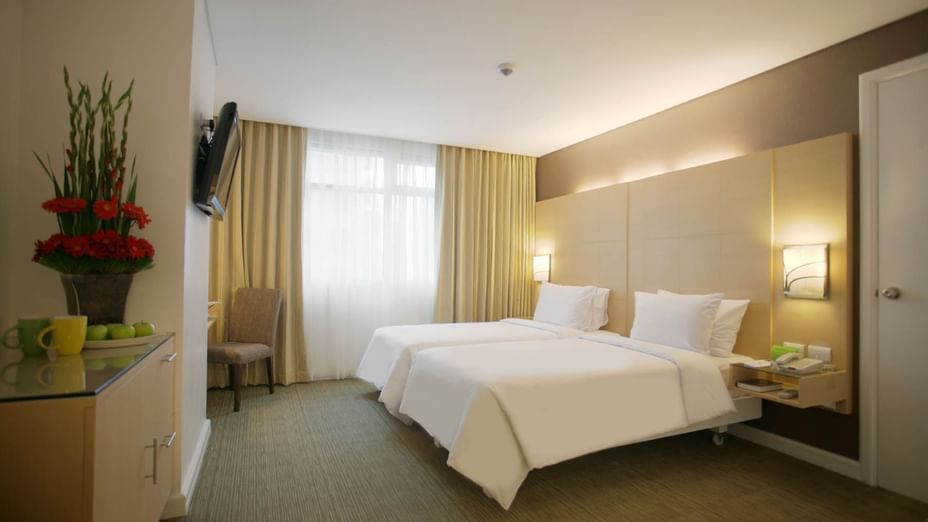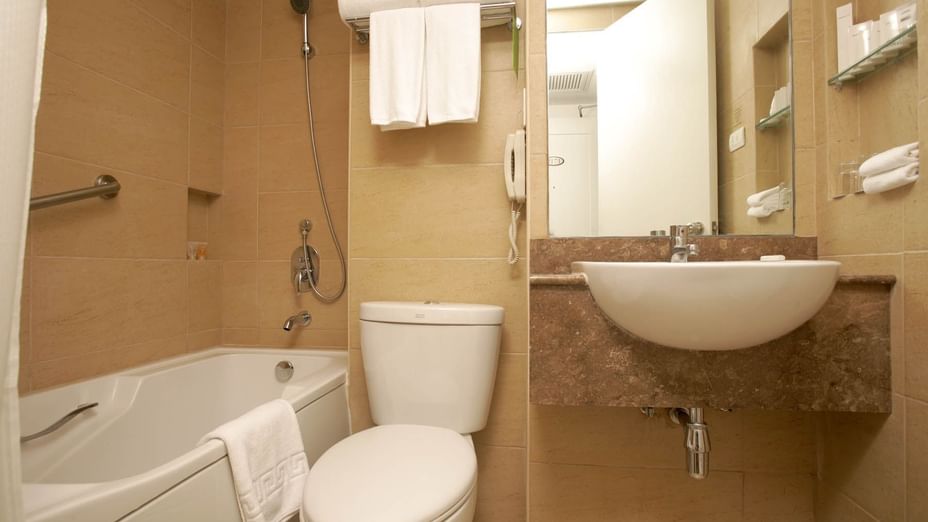 Elegantly designed with the discerning traveller in mind, our hotel's Deluxe Rooms offer extra space so you can spread out in style. The Deluxe is your urban retreat, offering a variety of modern indulgences in a safe and secure setting. The hotel's rooms on higher floors feature stunning views of the city and skyline.
Deluxe Rooms Feature:
Air conditioning with individual temperature control
Bedding: One King and Two Single
Complimentary coffee/tea making facilities
Electronic in-room safe
Mini refrigerator
Complimentary Internet access in-room and throughout the hotel
Hair Dryer
Iron & Ironing board
Key card access/security lock
LCD TV with satellite channel
Long bath or Shower stall
Be the first to know
Sign up to receive specials offers and promotions in your inbox.