One Bedroom Suite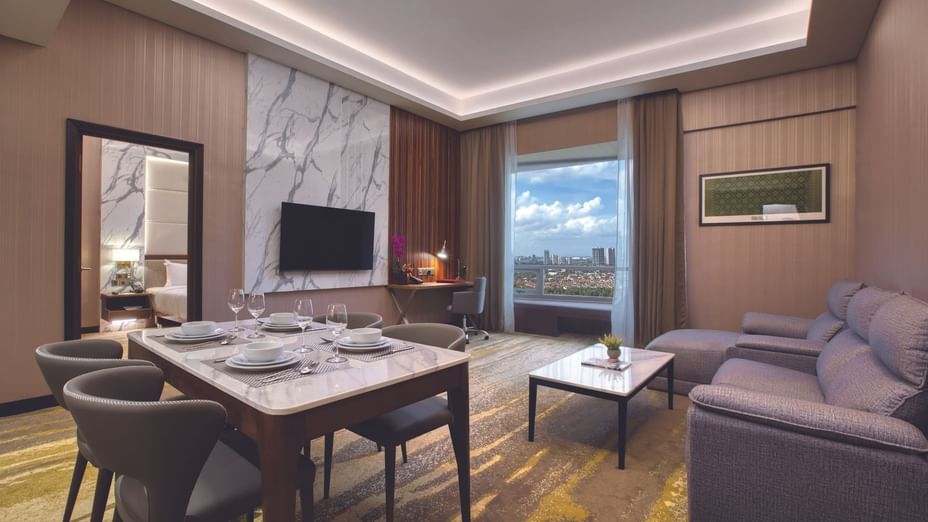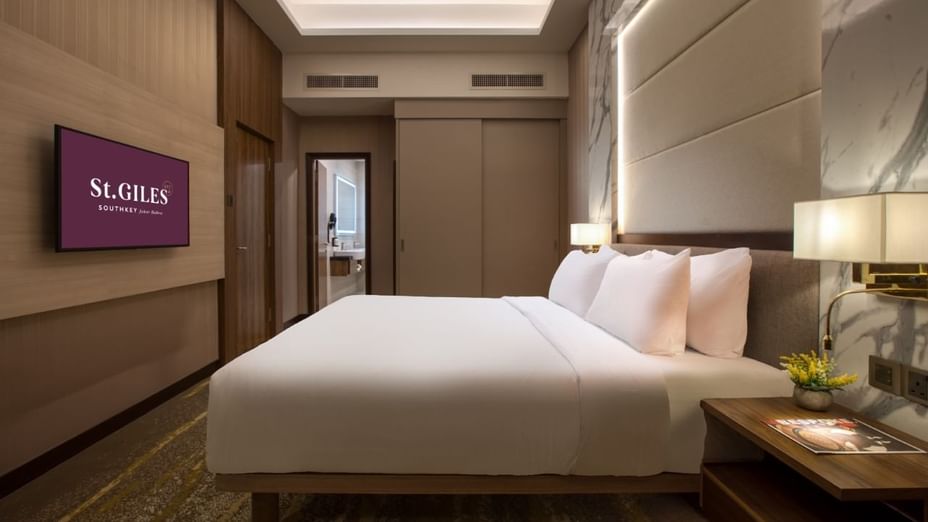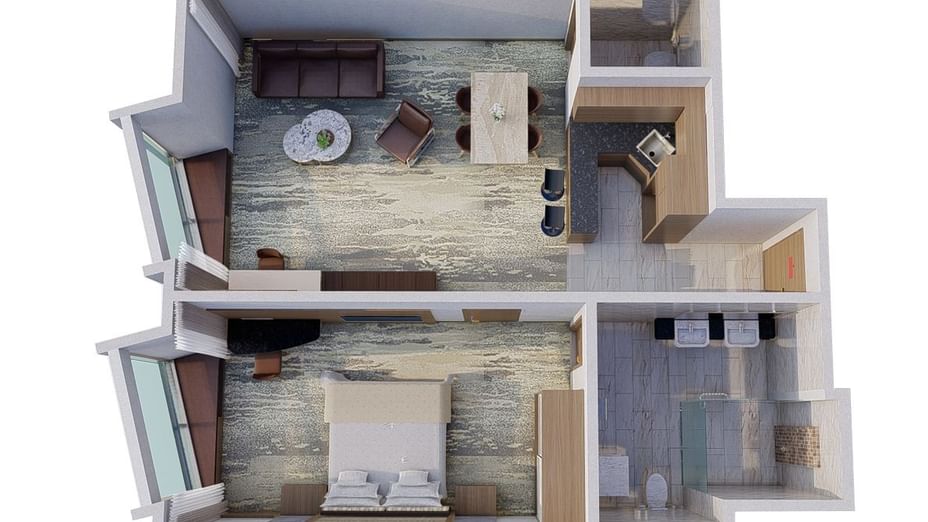 Enjoy our spacious, modern Suites, featuring views of the city's skyline and a separate seating area. The room is approximately 69 sqm in size.
Bedding: One King Bed
Wireless internet access
Individually controlled air-conditioning
Coffee/tea making facilities
Washing machine and dryer
Separate living room and bedroom
Kitchenette
Refrigerator
Hair dryer
In room safe
En-suite shower
Be the first to know
Sign up to receive specials offers and promotions in your inbox.