Premier Room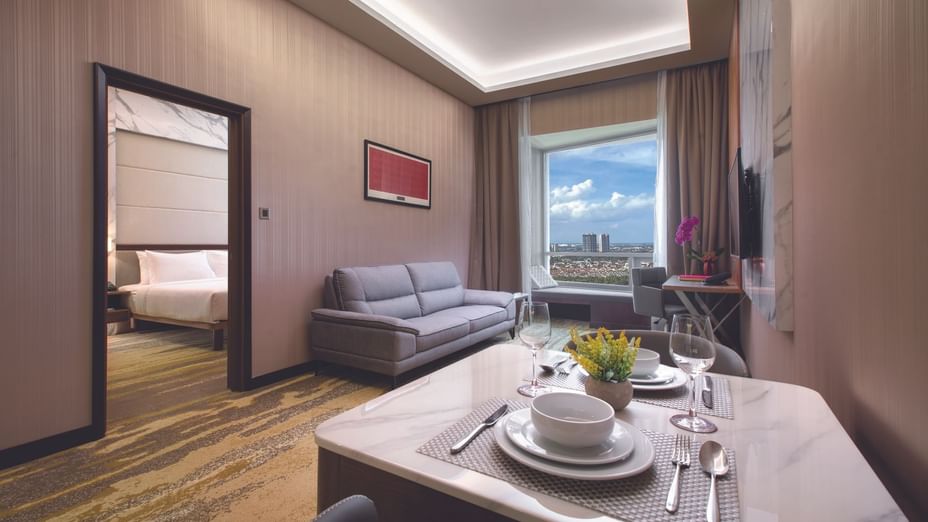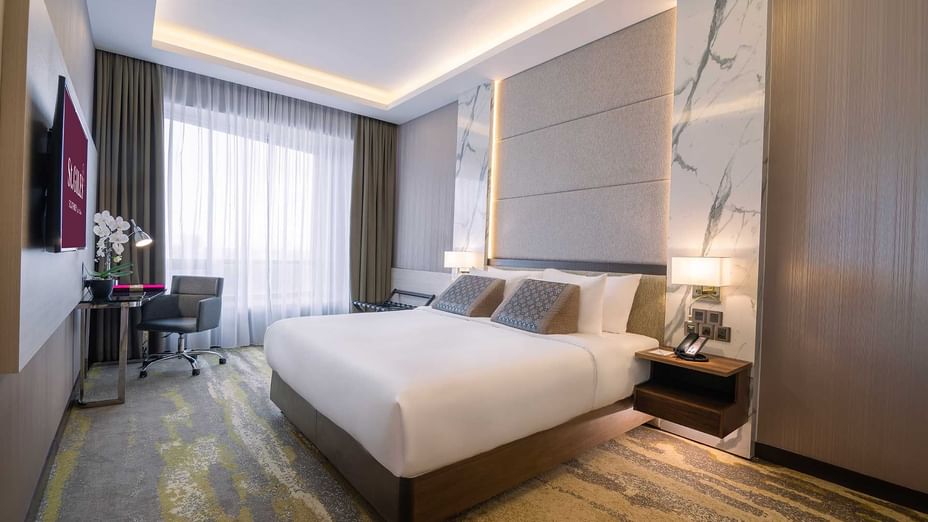 Our modern, well-designed Premier Rooms offer a taste of luxury for business and holiday travelers. Located on the 26th and 27th floor, this room offers amazing views of the city skyline. The room is approximately 58 sqm in size.
In-room amenities include:
Bedding: One King Bed
Wireless internet access
Individually controlled air-conditioning
Coffee/tea making facilities
Mini refrigerator
Microwave
Washer and Dryer
Hairdryer
In-room safe
Iron & Ironing board
Powder Room
En-suite shower
Be the first to know
Sign up to receive specials offers and promotions in your inbox.