A SOLO TRAVELER'S GUIDE TO KUALA LUMPUR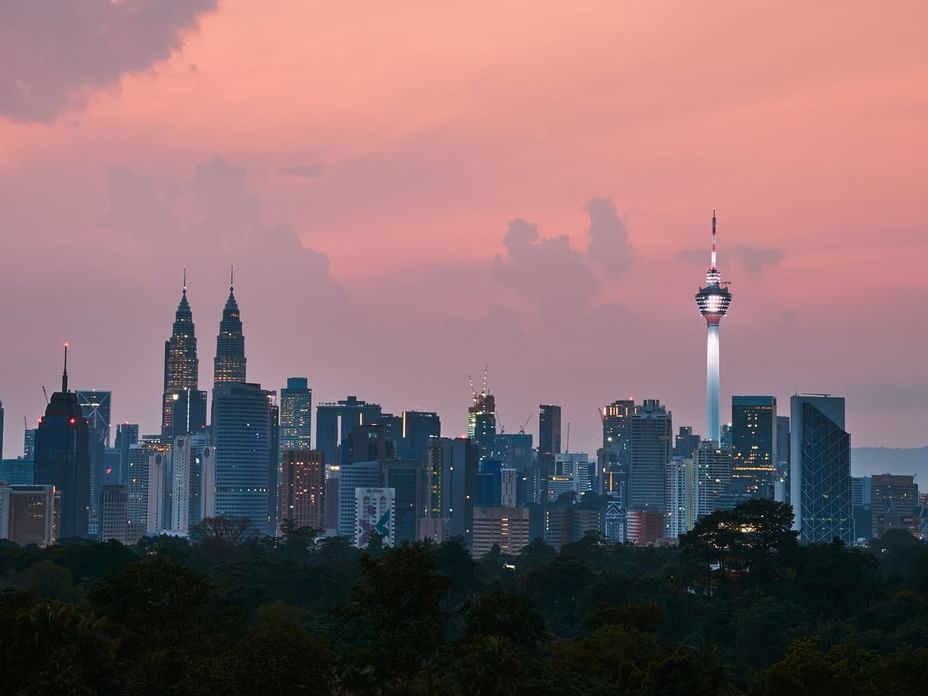 From my experience, Kuala Lumpur is an excellent place for both experienced solo travellers and novices to visit. It's one of the world's biggest business hubs, meaning there's an abundance of Western luxuries, centrally located hotels with all the amenities such as St Giles Gardens Hotel, award-winning restaurants, and reliable public transportation.
Yet, Kuala Lumpur is also notable for its long history of diversity and ornate architecture, its outdoor markets and sizzling street food, it's vibrant bar scene and quiet, religious temples. It's a place to challenge yourself with new experiences…or a place to tuck into a crisp croissant and a stiff latte while reading a book by the edge of a lake in the city's botanical gardens. (Or to do both in one afternoon—preferably.) With its Chinese, Indian and Malay heritage, Kuala Lumpur is a city that fully takes advantage of its cross-cultural nature. In fact, it's the only place outside of New York City that I've visited where you can easily visit a Hindu temple, a Szechuan restaurant, a Mosque, an Indian buffet, a Buddhist shrine, and a McDonald's all in the course of a day.
As soon as you step foot in Kuala Lumpur's lively downtown, you're sure to find popular sites where you can gather amongst other people. Meaning, no, you will likely not get lonely as long as you're willing to be gregarious. Talk to them, make new acquaintances from around the world—or, if you're not in the mood, just zone out listening to the eclectic sounds of the city.

For a little extra help, here are a few places that travellers (literally) flying solo should add to their itineraries.
The Batu Caves
The Batu Caves are a place that all visitors to Kuala Lumpur should check out if time allows. Yet for lone travellers, this is a great choice as it's a safe and social destination that is easily reached by frequent shuttle buses that depart from the city center. These caves feature a temple that was built within the ancient limestone rock formations. You'll be awed by the enormous gold statues of Hindu gods, where people gather around to both pray and snap selfies. Just watch out for the very confident monkeys hanging about—they've been known to snatch food, purses and even phones. Overall, this is not only a striking wonder of Malaysia; it's also a good place to connect with other travelers around the world. Ask someone trustworthy-looking to take your picture and they'll likely strike up a conversation and ask you where you're from. You also don't have to worry about packing a lunch as the Caves are surrounded by several Indian restaurants, most of which serve excellent vegetarian food.
The Chinatown District
If you want to go to where the people are, go to Chinatown. Kuala Lumpur's Chinatown district is one of the best places in the world to find authentic Chinese food and other goods outside of, well, China. Seeing as Kuala Lumpur was first founded by Chinese tin miners in the mid-1800s, this city has a long history of serving up delicious East Asian food, whether you procure it from a cart, a hawker stall or a restaurant. You'll find an array of fast-cooked, savory eats here, including char siew (roasted sweet pork), shrimp and pork dumplings and endless choices of spicy noodles dishes and soups. There's also no need to seek company while perusing for souvenirs in the outdoor market or visiting one of the many temples and shrines; the people-watching alone is enough to keep anyone entertained for hours.
The Sultan Abdul Samad Building
While Kuala Lumpur boasts a few surprisingly fun tourist traps, like one of the world's largest water parks, you might find that splashing around in a wave pool by yourself gets awkward—and fast. So use that time instead to visit one another unique historical sites within the city, like the Sultan Abdul Samad Building.
It's a stunning Moorish-style building circa the late 1800s that spans a whole block and is landscaped with palm trees—making you feel as if you've arrived somewhere in the Middle East, not Malaysia. Although this building and all its copper cupolas and arches no longer serve a government function today—as it used to during the colonial era—it's now a proud landmark of the city and an impressive place to spend an afternoon strolling through. Plus, it's only one quick light rail ride away.
Who needs traveling companions when there are so many fun, safe and easy things to do on your own time? READ FULL FEATURE AT GO SOLO GO ST GILES KUALA LUMPUR
Paige Towers wrote this exclusively for St Giles Hotels' Go Solo, Go St Giles digital magazine. She is a writer living in Milwaukee with her husband and a pack of rescue dogs. Her writing has appeared in The Harvard Review, The Baltimore Review, McSweeney's, Midwestern Gothic, Prime Number, and many other publications.