Attractions in Kuala Lumpur
Situated in the heart of Mid Valley City, Kuala Lumpur, St Giles Gardens Hotel & Residences is the ideal base for you to experience all that the city has to offer.
The Gardens Hotel & Residences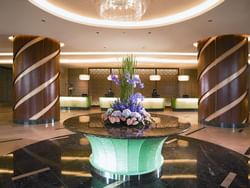 Your stay begins with our warm Malaysian welcome and after a restful night sleep, be greeted by the sparkling sun streaming into your hotel room.
Be the first to know
Sign up to receive specials offers and promotions in your inbox.