WELCOME TO
ST. GILES BOULEVARD
Discover Kuala Lumpur with a delightful stay at St. Giles Boulevard, your ideal city centre hotel, whether travelling for business, leisure or a blend of both.
Centrally located in the vibrant district of Mid Valley City, our hotel places you at the pulse of the city's bustling energy with the ideal location to embark on your Kuala Lumpur adventure.
Enjoy direct access to the renowned Mid Valley Megamall and The Gardens Mall, home to over 630 retail outlets offering various dining, entertainment, and shopping options. From exquisite restaurants and vibrant bars to cafés and luxurious cinemas, the possibilities are endless, all just steps away.
Relax and unwind in our 390 guest rooms and suites, each thoughtfully designed with modern amenities. After a restful sleep, wake up to a refreshing start of your day with a fresh brew and delectable breakfast at our signature Wildrice restaurant. Then, immerse yourself in Kuala Lumpur's allure, whether securing another business deal or exploring the city's attractions.
At the end of your day, return to the hotel to indulge in the myriad of choices of bars, restaurants, and entertainment, all within the Malls.
Getting Here: St. Giles Boulevard is just a 45 to 60-minute drive from Kuala Lumpur Airport Terminal 1 and Kuala Lumpur Airport Terminal 2.
Instant Confirmation and Best Rate Guarantee.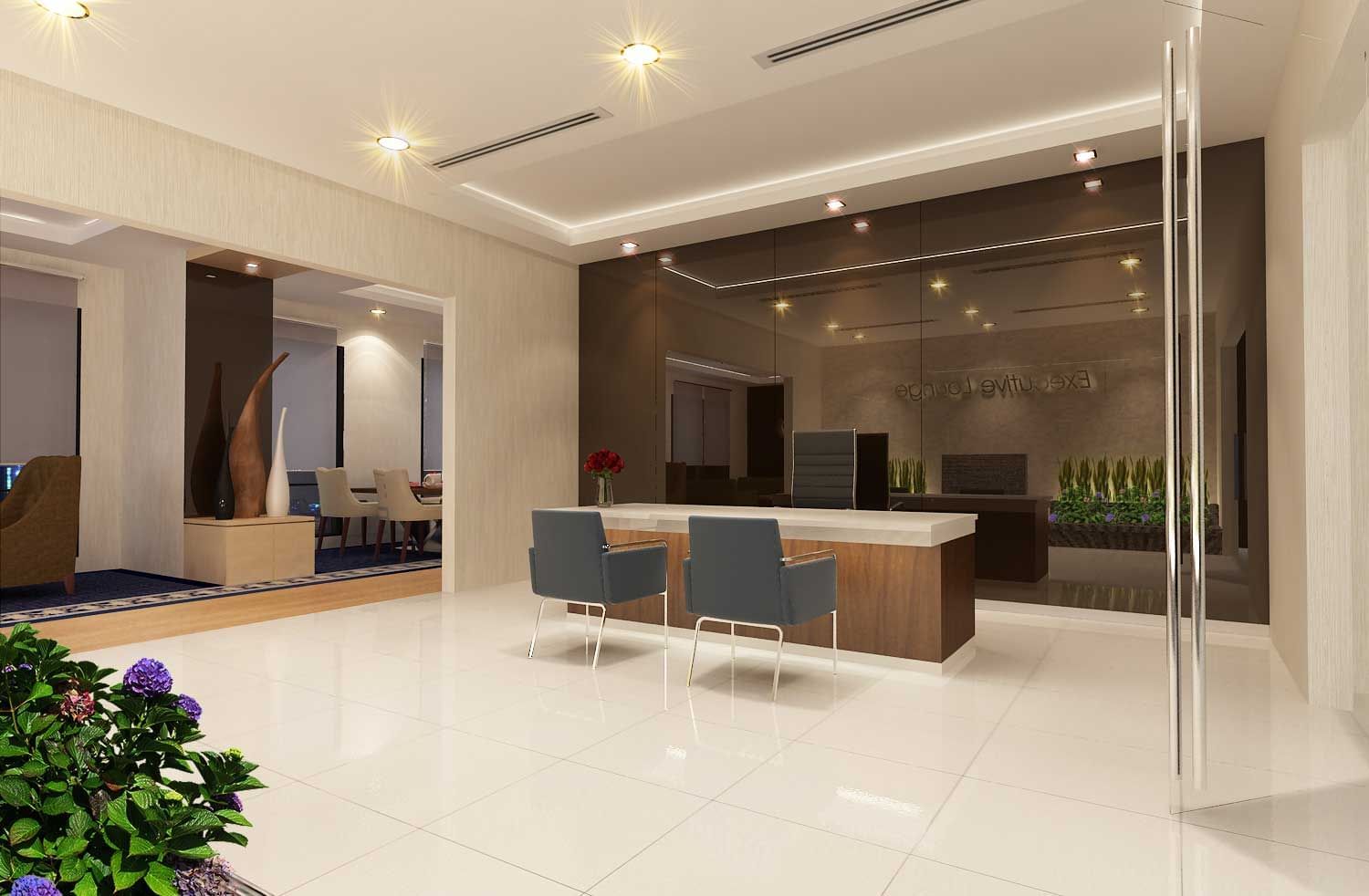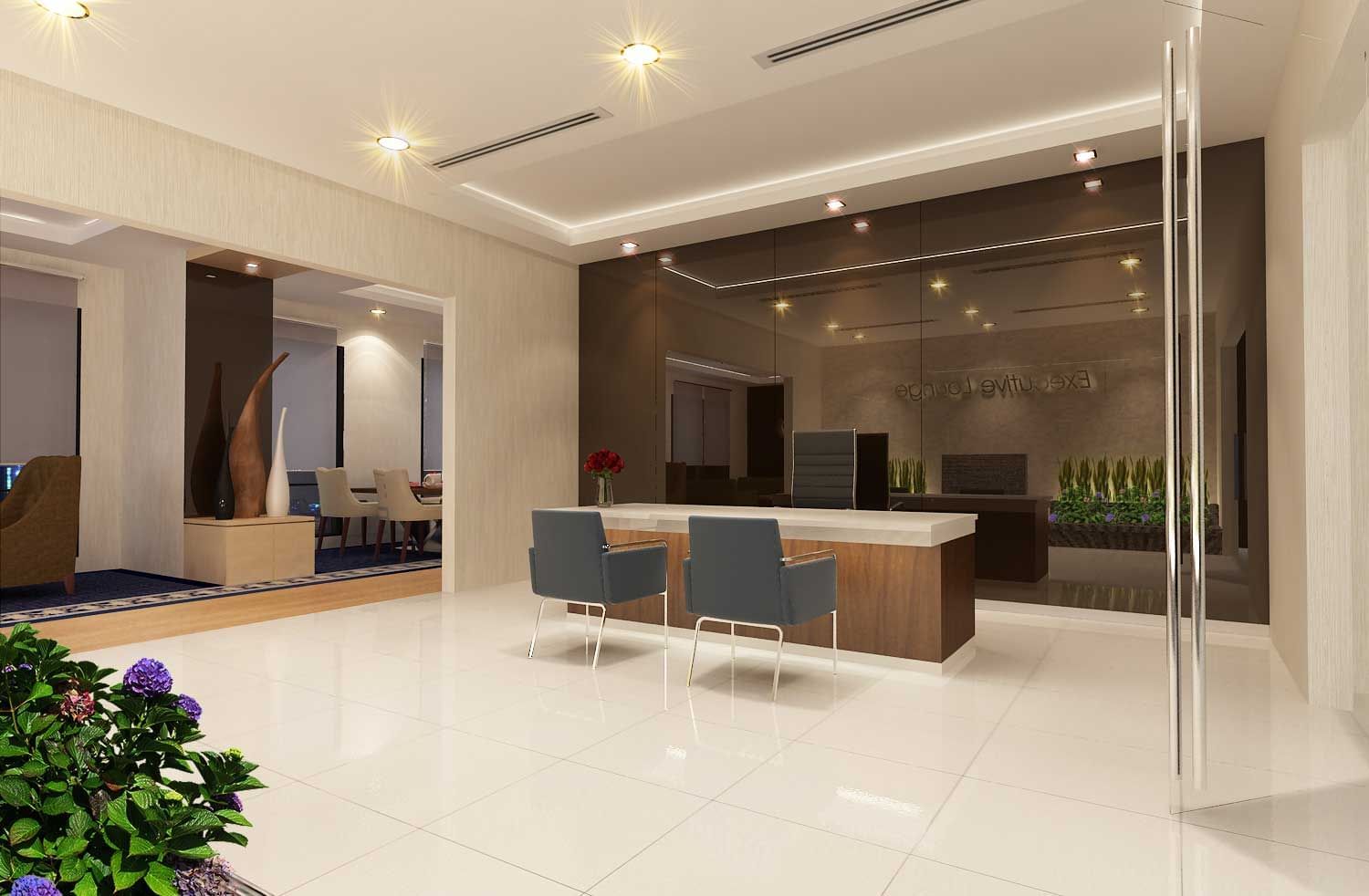 BEST RATE PLEDGE
Book direct and save! Why pay more when you can enjoy the best rate guaranteed when you book directly with us.
Slideshow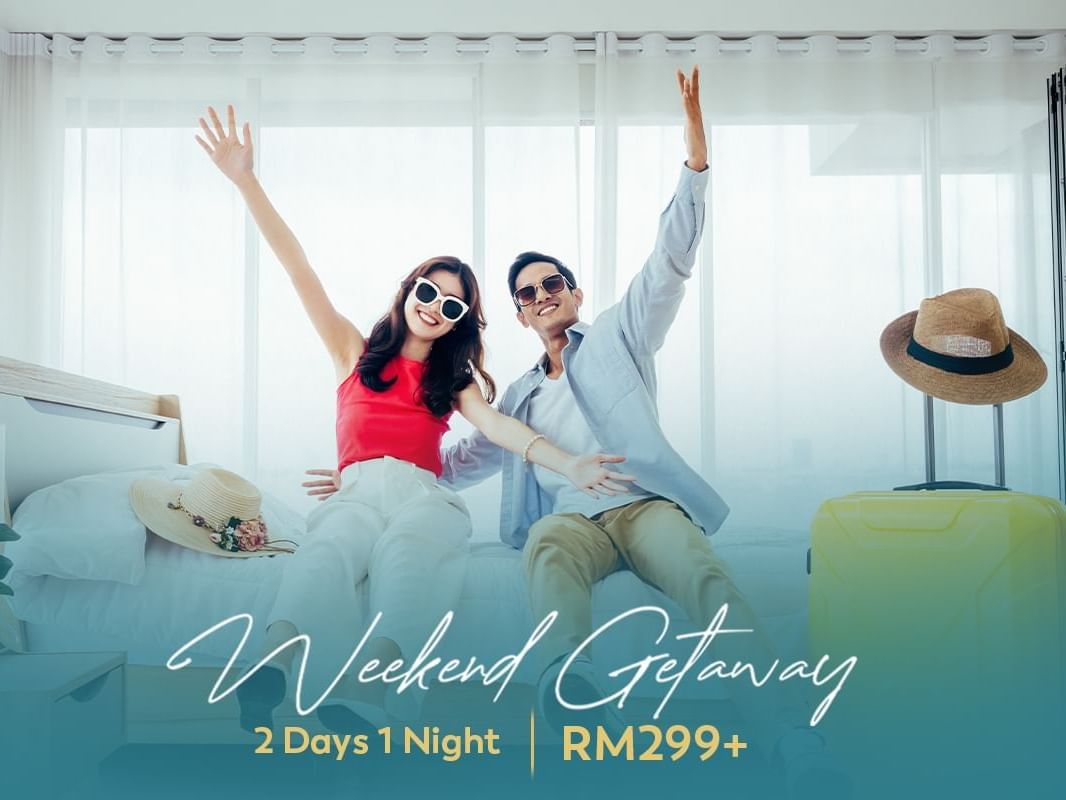 Weekend Getaway
Escape for the weekend and check into the latest address in town with our 2-day, 1-night weekend getaway starting at just RM299+ for our Urban Room.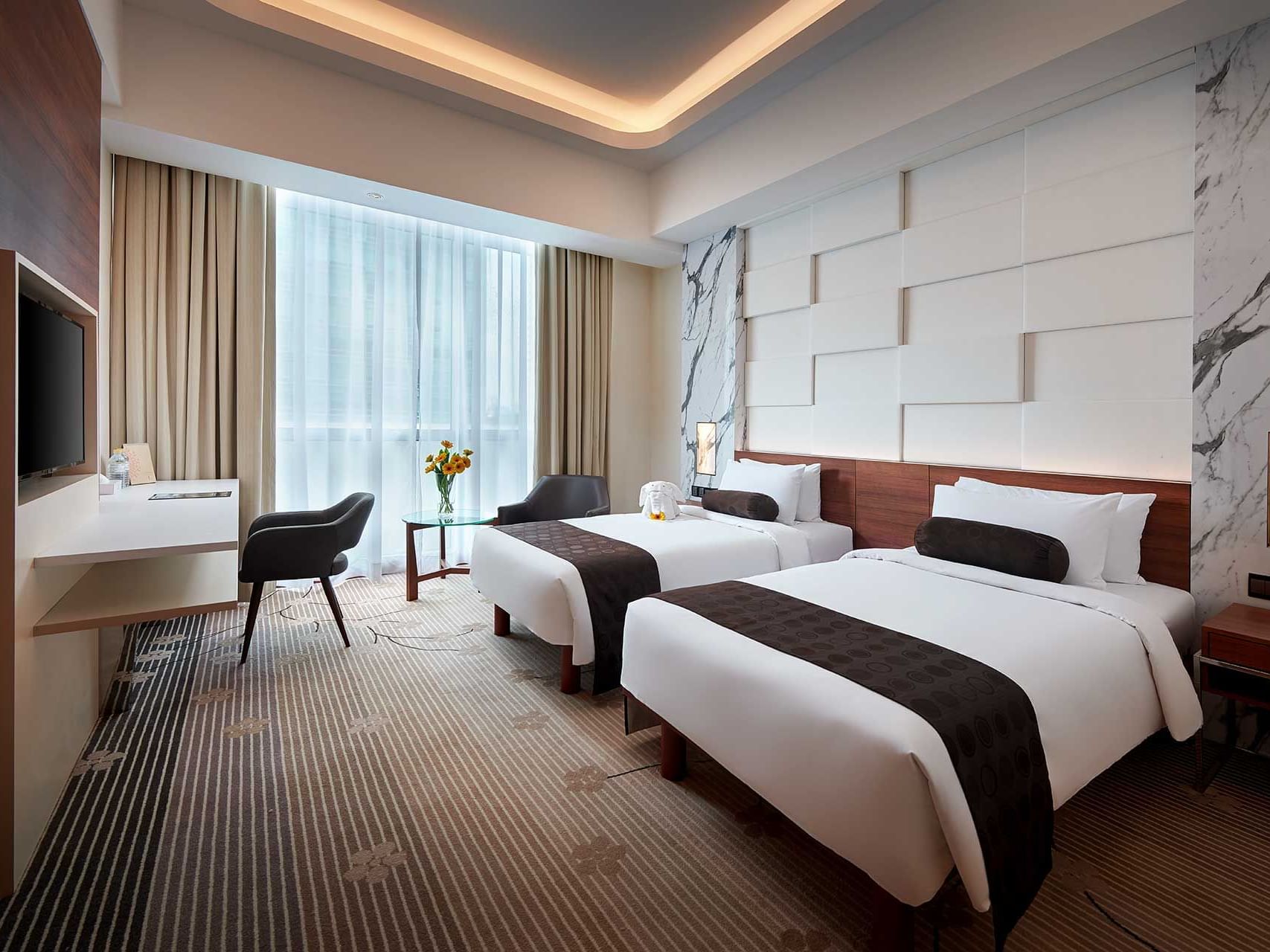 Corporate Traveller
Enjoy discounted rates and special perks when you join our corporate traveller programme. St. Giles Boulevard, Kuala Lumpur is strategically located within easy reach of all your business travel plans.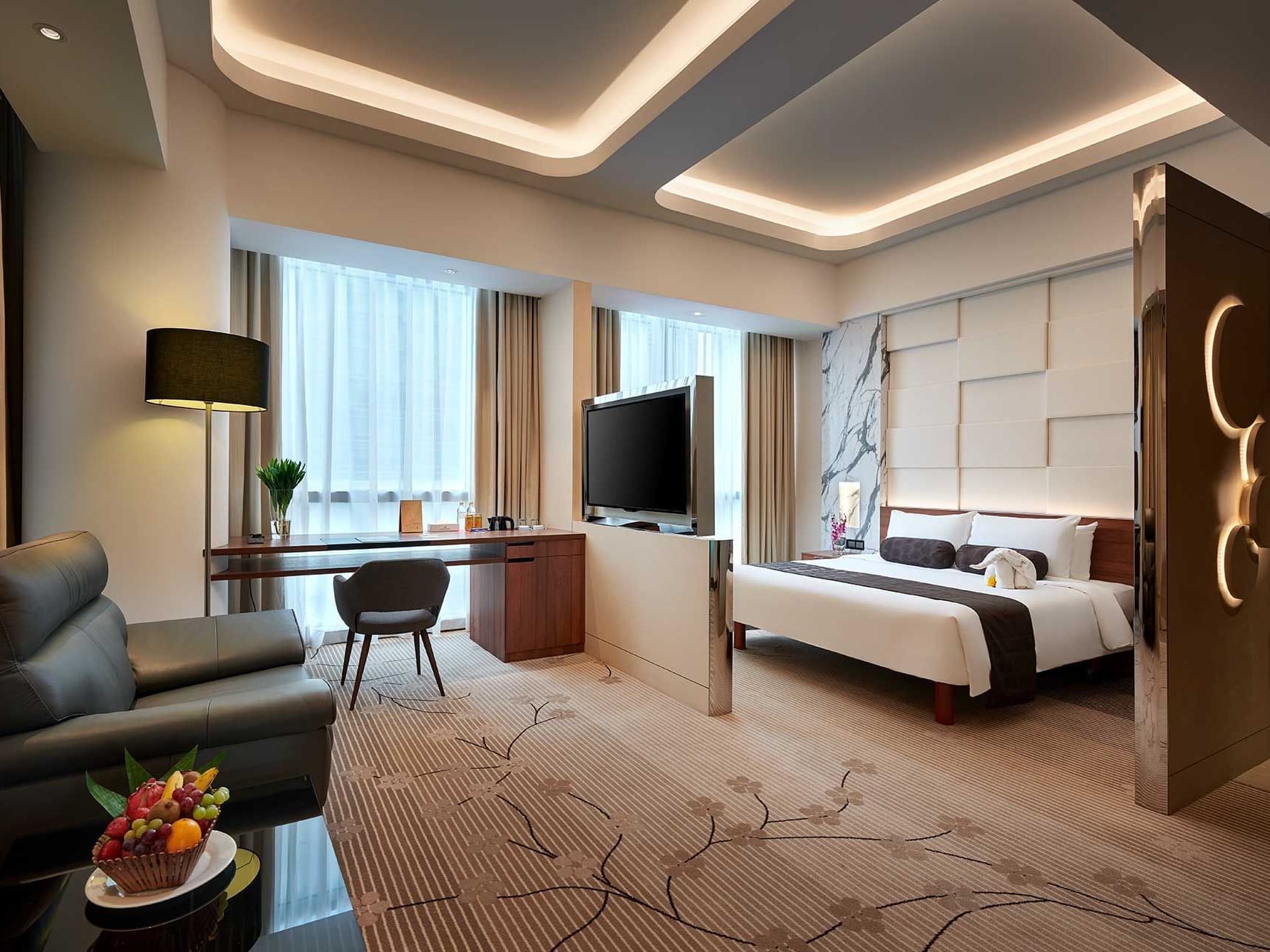 Best Rate Guaranteed
We pledge the best rate at St. Giles Boulevard, Kuala Lumpur when you book your stay directly here at our official website.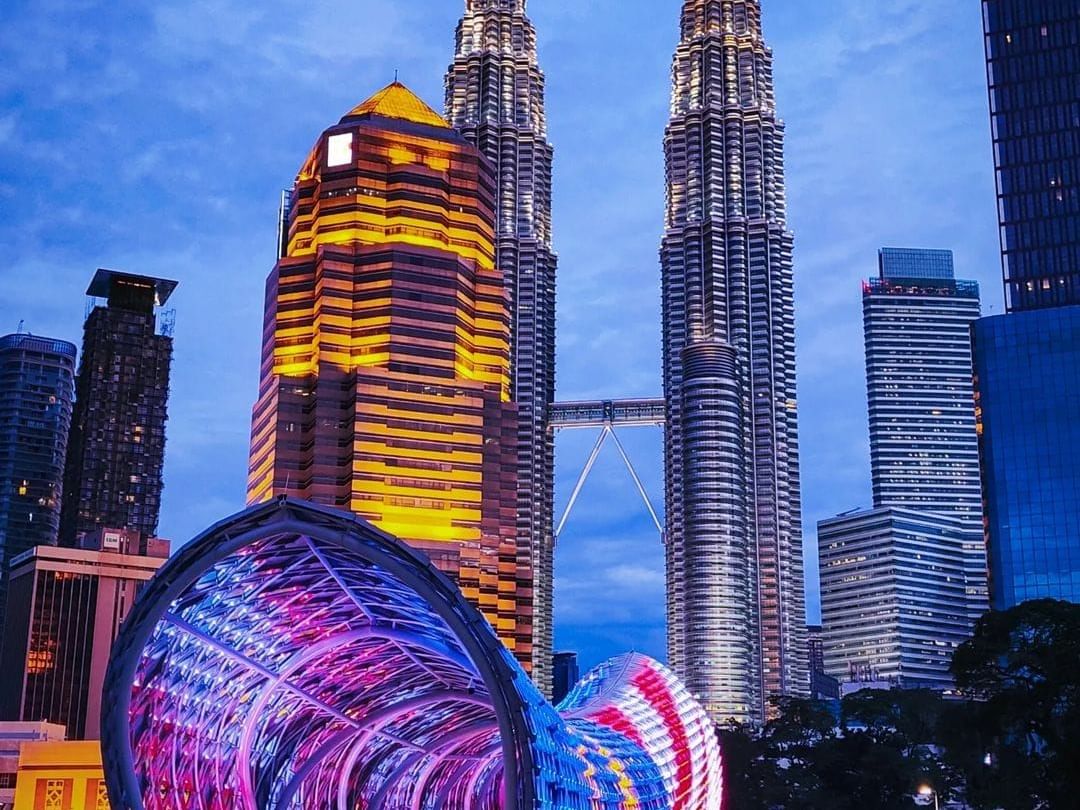 Group Bookings
Leave your leisure and corporate group bookings in our hands and enjoy a worry-free time in Kuala Lumpur. St. Giles Boulevard, Kuala Lumpur's unbeatable location within minutes of Kuala Lumpur's city centre makes it an undoubtedly favourite address for group travellers.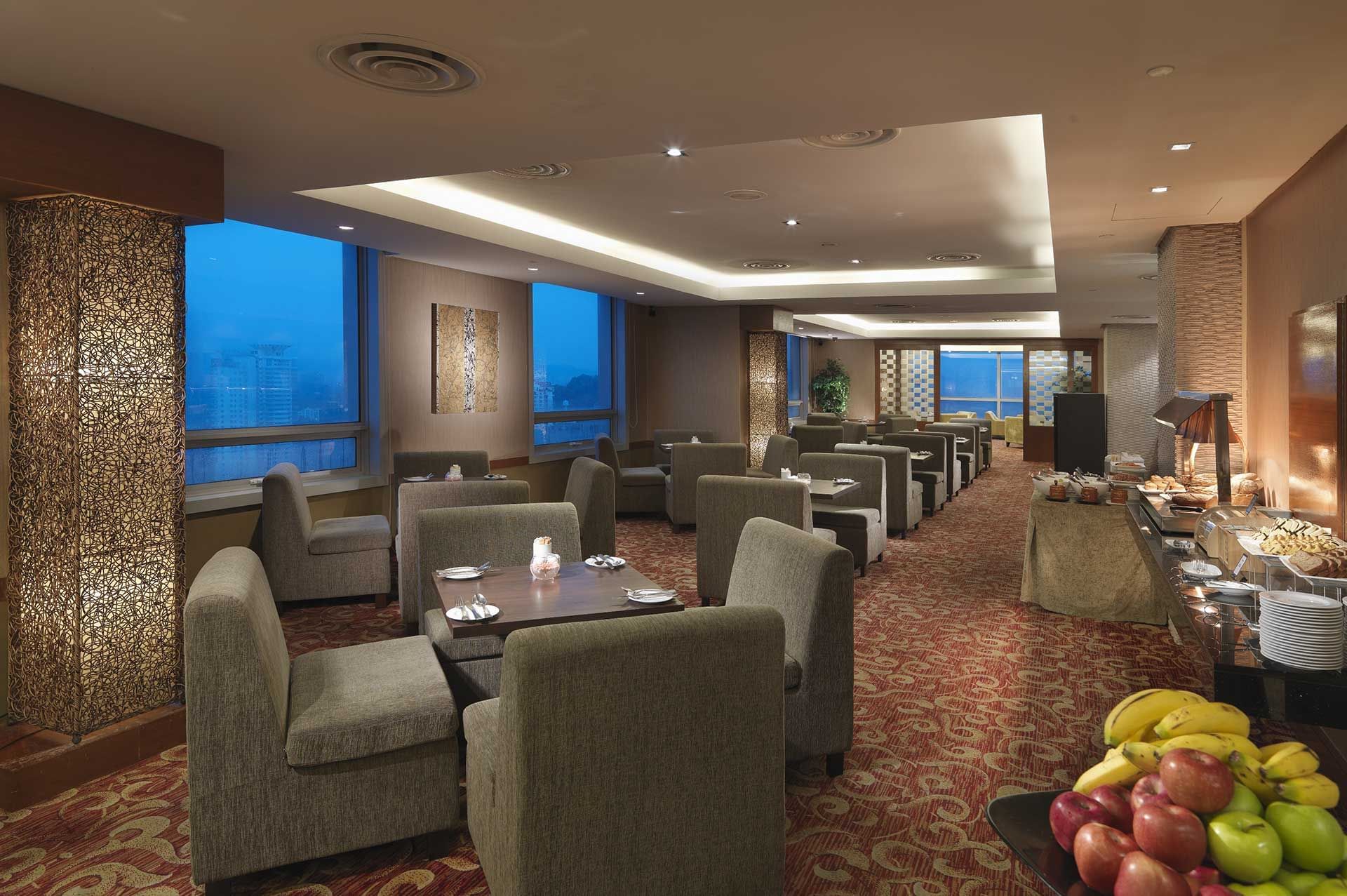 Rooms & Suites
Spacious, inviting rooms and suites that make you feel right at home at St. Giles Boulevard, Kuala Lumpur.
Slideshow
Urban Room
An outstanding value, new Urban Rooms provide all the amenities you need, leaving you free to explore the city's best attractions.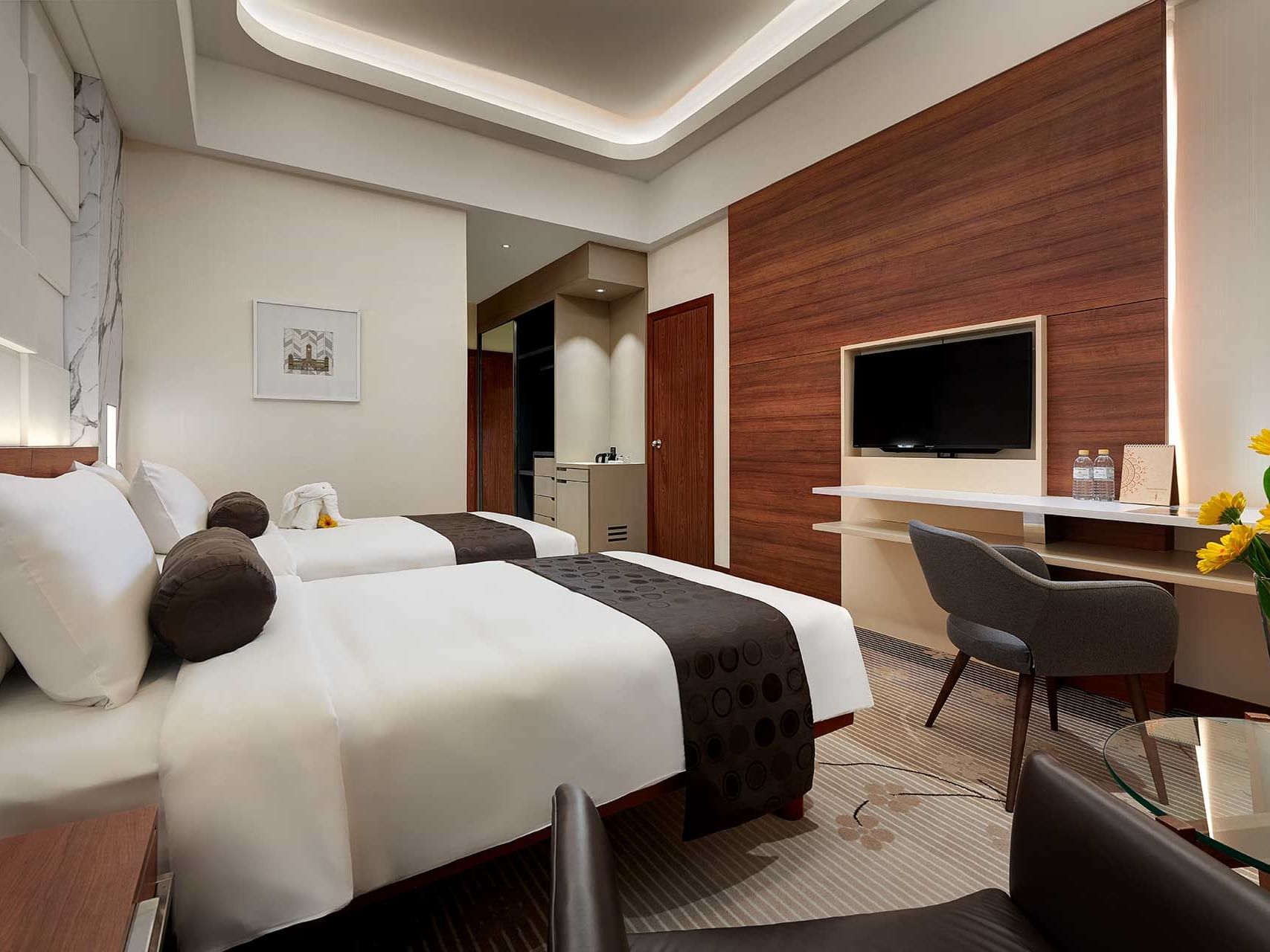 Premier Room
Our modern, well-designed Premier Rooms offer a taste of luxury hotel in Kuala Lumpur for business and holiday travelers.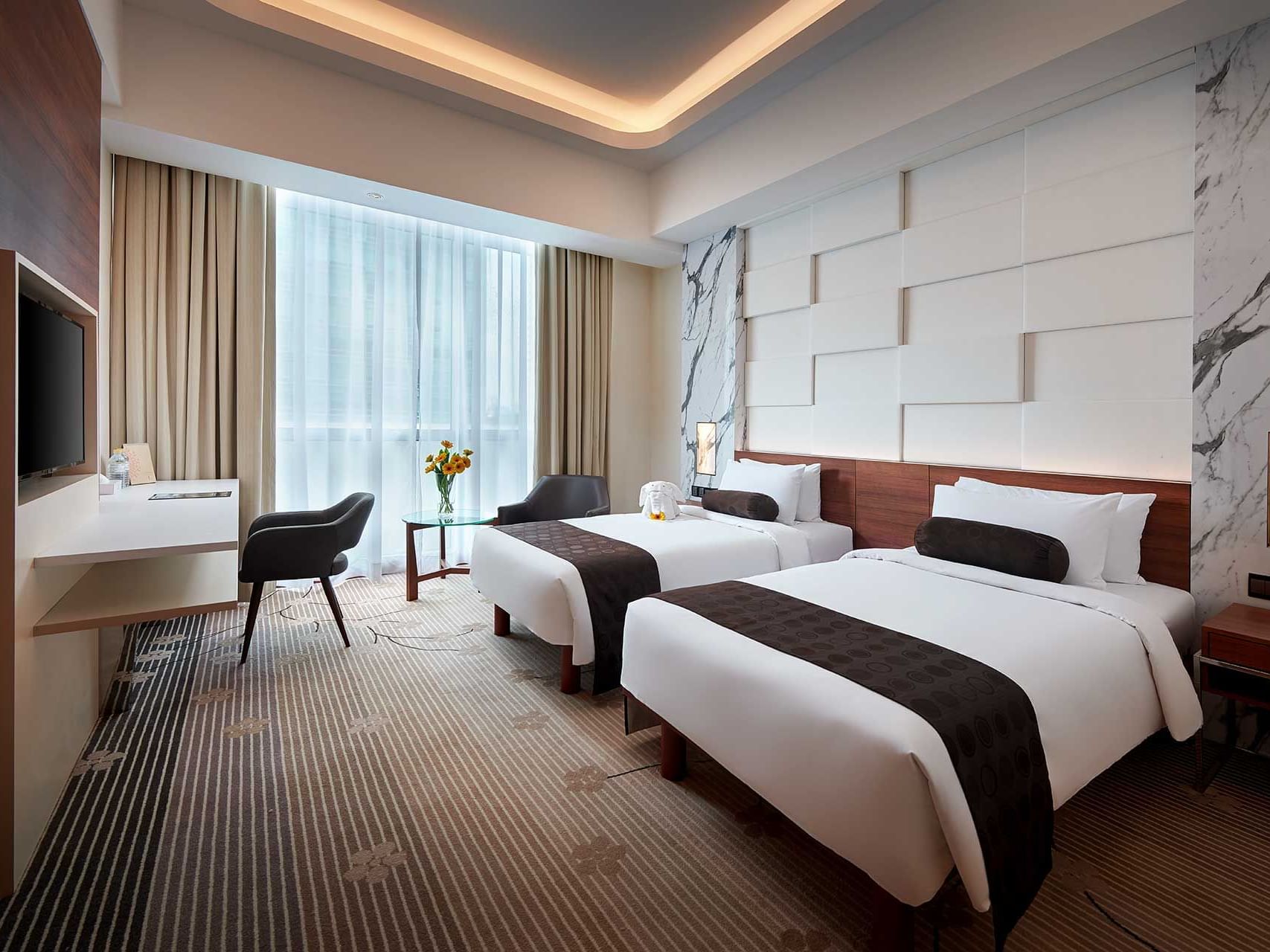 Suite
Enjoy our spacious, modern Suites, featuring views of the city's skyline and a separate seating area.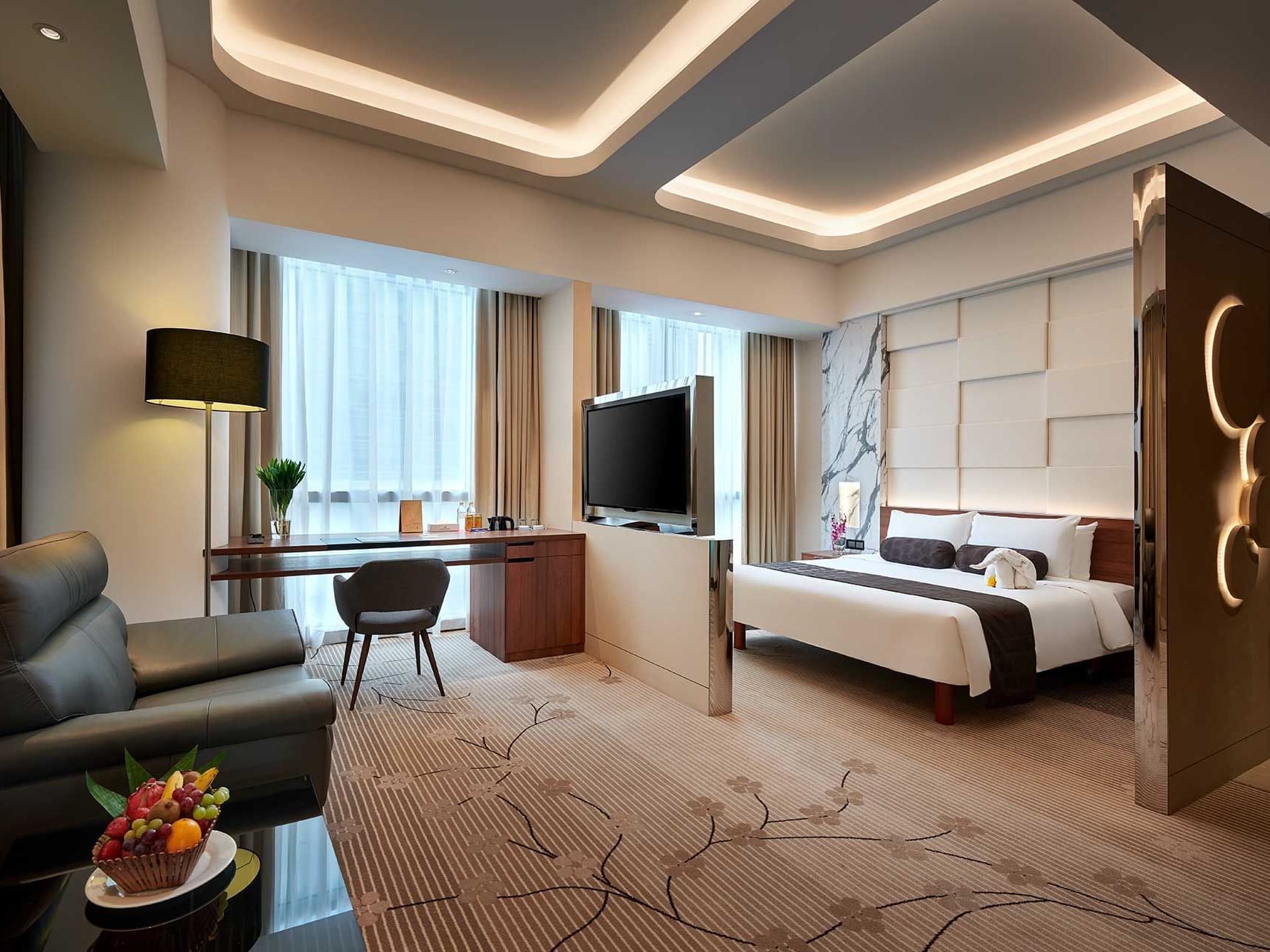 Dine & Drink
Local and international culinary delights for a memorable dining experience at St. Giles Boulevard, Kuala Lumpur.
GIFT VOUCHERS
Treat yourself or someone special to a signature experience at St Giles Boulevard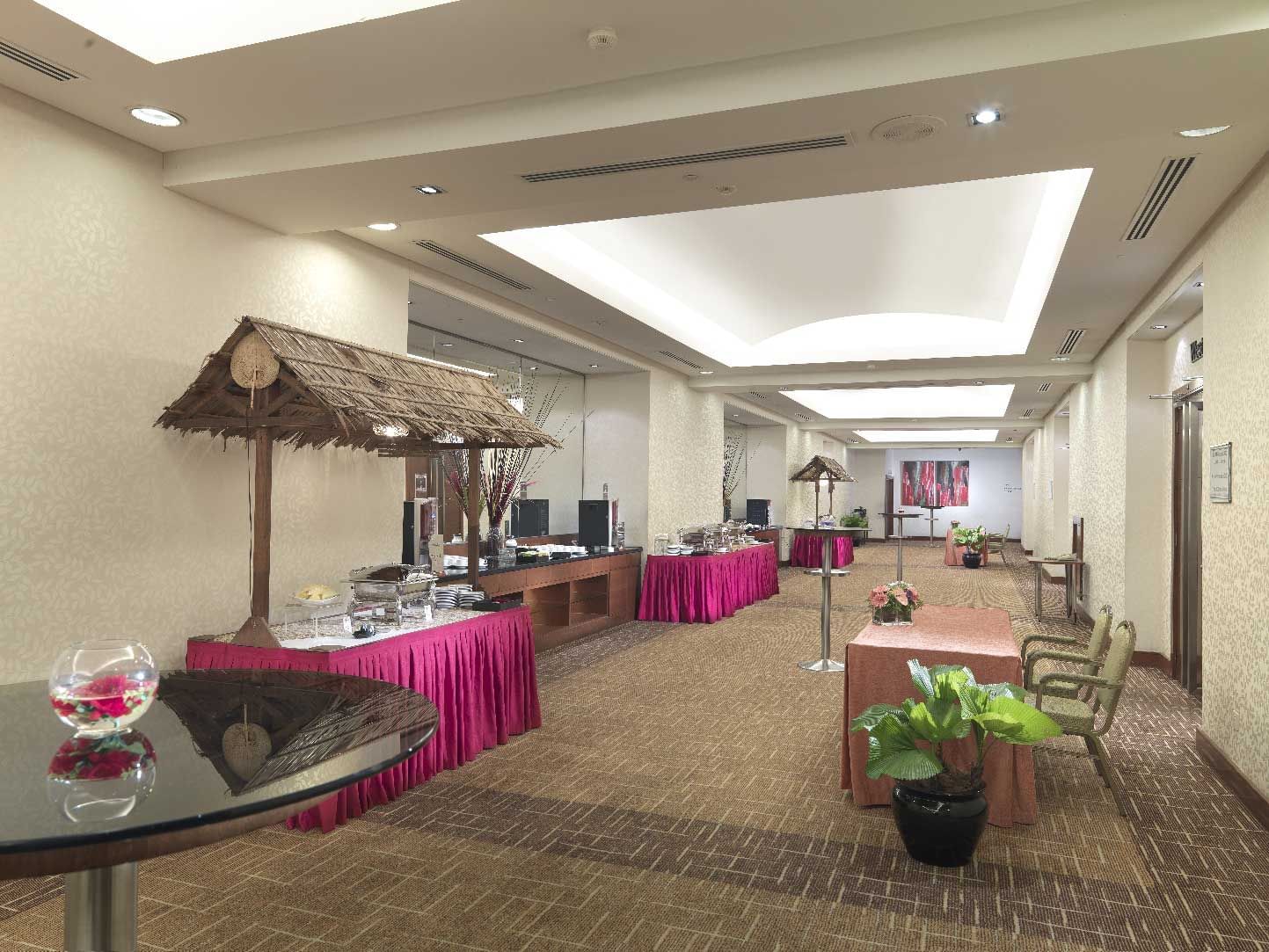 Be the first to know
Sign up to receive specials offers and promotions in your inbox.