Best Rate Guaranteed
Why Pay More? Book Direct & Save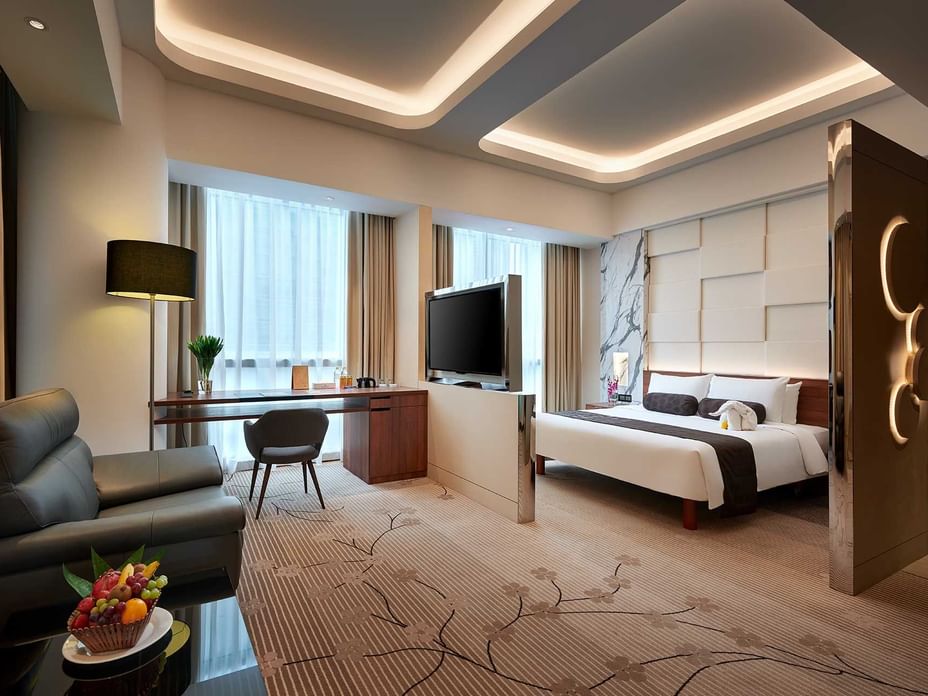 We pledge the best rate for St. Giles Boulevard, Kuala Lumpur when you book your stay direct here at our official website.
Book with confidence - Flexible cancellation policy.
If you find a competing rate for the same room type, conditions of offer and date on any other online site, we will match it and even offer you a further 10% discount.
Terms and conditions
Simply submit the Confirmation document within 24hours of your booking (and at least 48 hours prior to your arrival) and a snapshot of our online rate. We shall contact you within 2 business days upon receipt.
The initial reservation/s means the confirmed reservation made on any other official online booking sites.
Competing rate strictly refers to rates booked on the aforementioned site. It must be for this hotel, and same room type, number of guests, dates, length of stay and rate rules. It precludes any membership club, voucher reward/codes or within a close-user group that is not available to the general public.
The Best Rate Pledge does not apply to packaged rates which either include hotel accommodation sold as part of the travel package in which the hotel does not provide all the services or hotel accommodations sold with additional amenities (including but not limited to breakfast and/or internet service)
The Best Rate Pledge does not apply to taxes, gratuities, any additional charges or any fees that may apply to your stay
The Competing Rate is to be booked in the same currency as the hotel site. If the rate discrepancy is solely due to currency exchange calculations, we reserve the right to deny the claim.
We reserve the right in our sole discretion to determine the validity of any claim and whether it meets the Terms & Conditions. Any dispute arising out of or related to the Best Rate Pledge and the Terms & Conditions shall be governed by and construed in all respects in accordance with the laws of the city of which the Hotel is located. Such dispute shall be brought in a party's individual capacity and not as plaintiff or class member in any purported class or representation proceeding. To the extent permitted by law, we reserve the right to revise, amend, supplement, suspend or discontinue the Best Rate Pledge at any time in or sole discretion and without prior notice. This will not affect any claim/s that have already been submitted to us in accordance with the Terms & Conditions.