Flutes Living Room
Where good friends and good times meet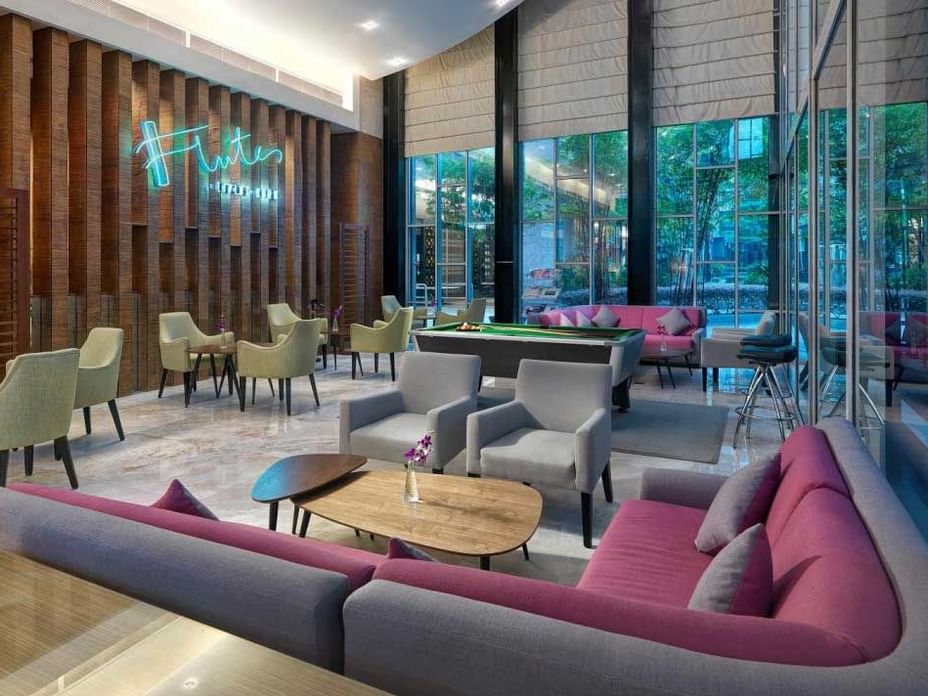 Nestled conveniently in our lobby, Flutes Living Room invites you to unwind in our welcoming atmosphere with your preferred choice of drink from our selection of beverages. From morning to night, we're here to serve you. Our menu features coffee, tea, wines and an exotic array of cocktails.
Whether catching up with friends, clients, taking a moment for yourself, or enjoying a nightcap, our lounge bar is the ideal spot to do it all.
Lingkaran Syed Putra 59200 Kuala Lumpur Malaysia
Flutes Living Room is open from 7.00 am to 11.00 pm.
Be the first to know
Sign up to receive specials offers and promotions in your inbox.