10 London Exhibitions to See this Summer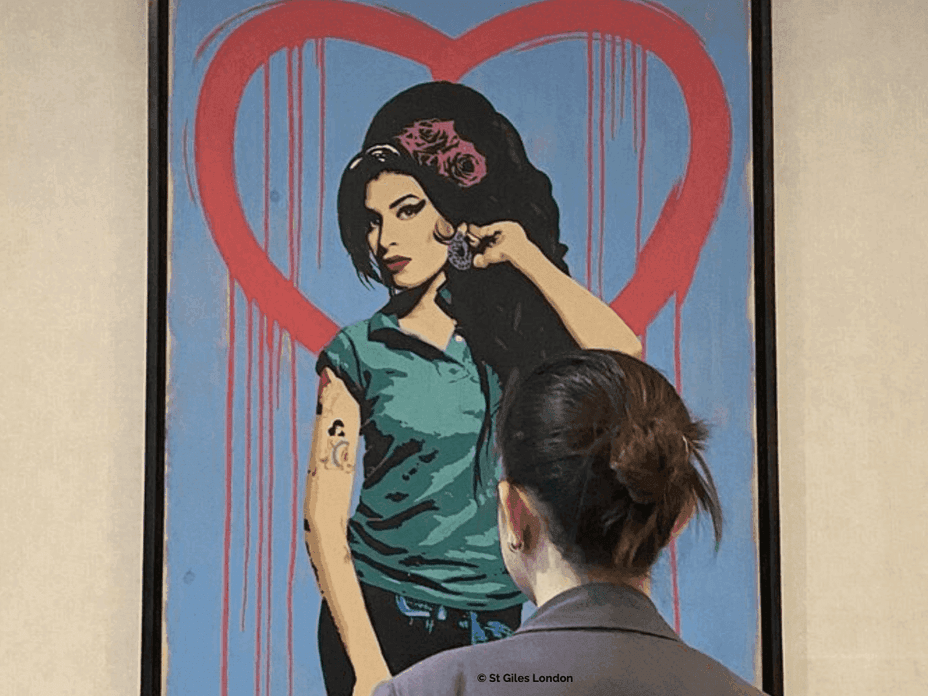 Calling all culture vultures… Here are our picks of the 10 must-see exhibitions in London this summer. We are sure you will enjoy the wide range of genres and themes as you visit these 10 galleries in London, all easily accessible from St Giles London Hotel.
After Impressionism: Inventing Modern Art - The National Gallery
Experience the complex and vibrant works that resulted from the great upheaval of the 20th and 21st Centuries when artists broke established traditions. Cézanne, Van Gogh and Gauguin are featured for their influence on young artists across Europe. These works of art are joined by hundreds of others in genres such as Expressionism, Cubism and Abstraction.
Until 13 August 2023. Learn More
Third World: The Bottom Dimension - Serpentine Gallery
Jump into the bottom dimension in this thought-provoking exhibition by Brazilian artists. The exhibition extends the ideas of the video game and allows you to explore the concepts of this through sculptural PlayStations. It enables you to expand your capacity to imagine and challenges you to rethink the way we understand the world.
The exhibition is until 22 October 2023. Learn More
The Rossettis - Tate Britain
Following the Rossetti generation, this exhibition looks into how art, love and lifestyles are revolutionary. This will be explored in an immersive show of poetry, drawings, paintings, photography and many more. This is the largest exhibition of Rossetti's iconic pictures in 20 years.
Until 24 September 2023. Learn More
The Artistic Home - Victoria and Albert Museum
Explore this display of pottery and designs created by hand in the late 1800s. This exhibition gives you an insight into the homes of people living at this time. Displaying this pottery was said to be fashionable and created an artistic home. A showcase of British art potteries and their artists, who painted and decorated them by hand.
Until 25 September 2023. Learn More
Dear Earth: Art and Hope in a Time of Crisis - Hayward Gallery (Southbank Centre)
A stunning display of responses to the climate emergency, exploring themes of care, hope, connection and activism. This exhibition helps to demonstrate how artists can reframe and deepen our response to the climate crisis to create a feeling of joy, hope, and a sense of political and social activism.
Until 3 September 2023. Learn More
Yevonde: Life and Colour - National Portrait Gallery
A pioneering photographer from London, Yevonde, led the use of colour photography in the 1930s. Explore her life and how she used colour to tell her story as a woman who gained freedom through photography. Featuring portraits and still-life work from her 60-year career, the exhibition draws on the colourful work that the National Portrait Gallery acquired in 2021.
Until 15 October 2023. Learn More
Summer Exhibition 2023 - Royal Academy of Arts
Head to the streets of Piccadilly for drinks and over 1600 artworks, including sculptures, some of which are available to buy from the exhibition. This annual exhibition has been running since 1769, and this year is being led by British painter David Remfry RA with the theme 'Only Connect'. All sales from the exhibition go towards the RA's charitable work, including training the next generation of artists.
Until 20 August 2023. Learn More
Carrie Mae Weems: Reflections for Now - Barbican Art Gallery
This is the largest presentation of Carrie Mae Weems' work in the UK to date. An exhibition made up of photography, film and installations from over 30 years of this artist's work.
As one of the most influential American artists today, she is celebrated for her exploration of identity, power, desire and social justice in her work, challenging representations of race, gender and class.
Until 3 September 2023. Learn More
Civilization: The Way We Live Now - Saatchi Gallery
This exhibition takes you on a journey through eight themes of humanity's ever-changing complex life across the globe, including 'hive, alone together, flow, persuasion, escape, control, rupture, next'. Over 150 of the world's most accomplished photographers' works have been brought together to create this stunning exhibition.
Until 17 September 2023. Learn More
Mary Beale: Experimental Secrets - Dulwich Picture Gallery
This exhibition is part of a series presenting new perspectives on historical masterpieces. It sheds new light on the work of 17th Century painter Mary Beale. Brand new research and displays show her to be a technically innovative artist and show new details about her practice and her life in the 'painting room.
Until 3 September 2023. Learn More
Bonus Exhibition - Pegasus x St Giles London Hotel
Renowned street artist Pegasus is our artist-in-residence, and he has created a collection of bespoke artwork featured throughout the hotel. The art experience starts at the entrance. On your way in, look up on your left to see the heartwarming tribute to the people's princess, Diana, Princess of Walls.
Our lobby and guest lounge feature the London Icon series starring Queen Elizabeth II, Amy Winehouse, Naomi Campbell and David Bowie. Behind the check-in desks - you will see a deck of London icons - Adele, Elton John and Kate Moss.
This unique collection is only available for viewing at the St Giles London Hotel. Share your experience on social media with #StGilesxPegasus and tag us on Instagram, Threads & Facebook.