Insider Guide to London from our St Giles Team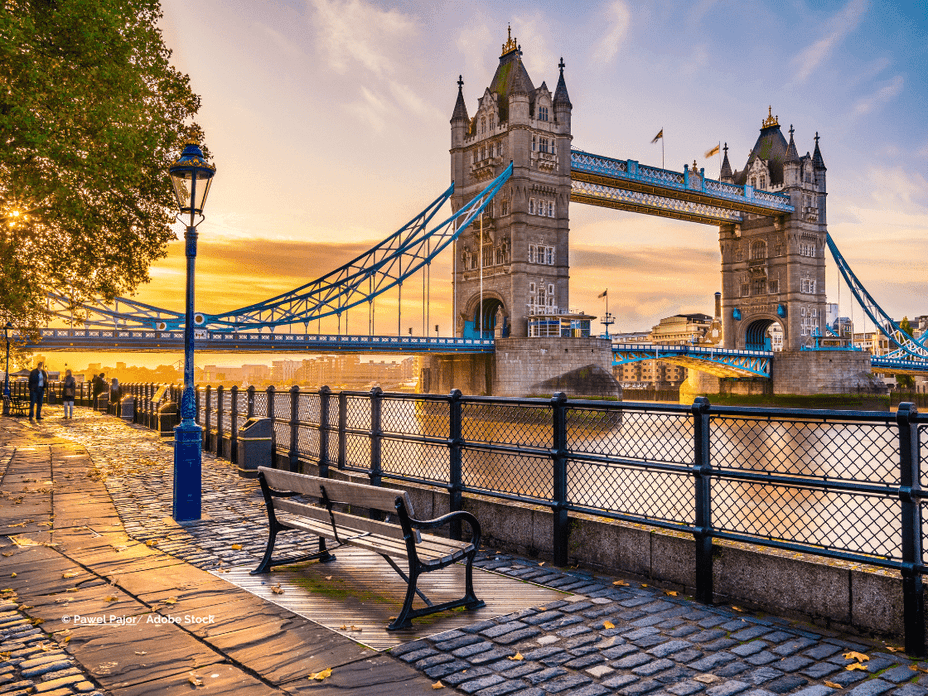 These are our favourite things to do in London.
Our St Giles team are the ultimate London insiders as they live, work and have fun in the city. They know how to make the most of a visit to the city. So we've asked them, and they have recommended these top five London experiences.
Tower Bridge
This famous landmark, often compared to a fairy-tale castle, serves up magic at any time of the day. Discover the inside of the tower during the day and walk across the glass floors designed by Sir Horace Jones and Sir John Wolfe Barry, where you can see the road below and, of course, the River Thames. See as the bridge lifts up to allow vessels to sail through. After a long day, soak in the stunning sight of Tower Bridge aglow, like a diamond necklace, in the evening and at night.
Afternoon Tea at the Gherkin
Treat yourself to some traditional English luxury during your stay in London. Indulge in English afternoon tea from one of the most beautiful buildings in London, The Gherkin. This iconic landmark is located high above the crowds, surrounded by stunning 360 views of London. This is the ultimate place to enjoy a high tea.
Covent Garden
A traffic-free zone filled with shops, stalls, human statues, various street acts & theatres, and so much more to see while wandering around Covent Garden. When you're done walking around the shops and taking in all the sights, you'll want to hit the tasty food and drinks market stalls or one of the many bars and restaurants dotted around the area.
St Paul's Cathedral
This incredible monument has survived the Great Fire of London and the Blitz during World War 2. Learn how this amazing architecture stayed standing throughout these events. Continue to the High Altar and the Dome, where you can see stunning panoramic views of the city. Even catch a guided tour so you don't miss anything while you walk around.
London Eye
The famous eye of the city, this iconic landmark is a must-visit. Standing at 135 metres high, the London Eye is the World's tallest observation tower. Hop inside your capsule and rise above the city for incredible views. Enjoy the gradual rotation of the wheel for roughly 30 minutes while you soak in views up to 40km away from the city.
We hope you will enjoy these London experiences as much as our St. Giles Team and their family do!