BREAK THE BARRIER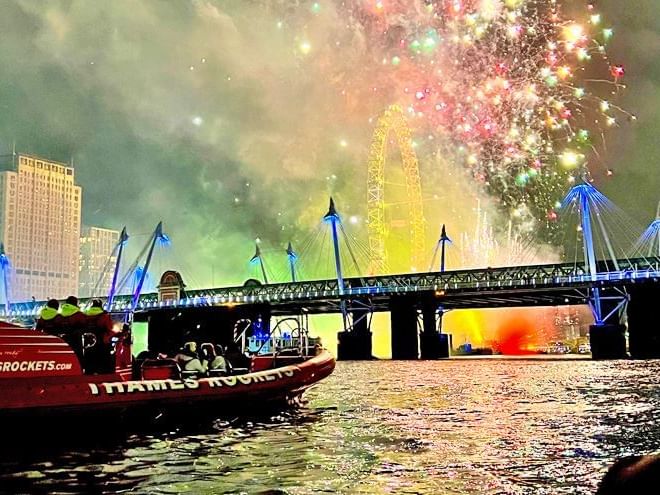 Always wanted to skip the busy streets and whizz past some of the most iconic sights of London, such as the O2 arena, the Thames Barrier, Tower Bridge and more?
Then strap yourself into your Thames Rocket Speedboat and prepare yourself for the ultimate cruise on the Thames. Joined by a fully qualified skipper and crew and a great variety of hits to sing along to, this will be a fantastic experience to add to your trip.
This unconventional Thames River cruise is perfect for thrill seekers over the age of 10 years old. You will be required to arrive at least 15 minutes before your departure time to collect safety equipment and for pre-cruise information.
Bankside SE1 9DT London United Kingdom
MondayClosed
TuesdayClosed
WednesdayClosed
ThursdayClosed
Friday11:00 - 18:00
Saturday11:00 - 18:00
Sunday11:00 - 18:00
Be the first to know
Sign up to receive specials offers and promotions in your inbox.