Arulmigu Sri Rajakaliamman Glass Temple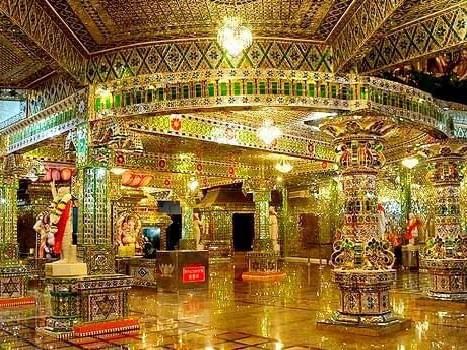 The temple, one of Johor Bahru's oldest Hindu temples started in 1922, is situated next to the railway tracks between Jalan Tun Abdul Razak and Jalan Mohd Taib (or close to the Tebrau Highway). The temple was listed in the Malaysian Book of Records as the first and only glass temple in the nation on 12 May 2010.
Jalan Tun Abdul Razak 1/1 80300 Johor Bahru Malaysia
Monday07:00 - 22:00
Tuesday07:00 - 22:00
Wednesday07:00 - 22:00
Thursday07:00 - 22:00
Friday07:00 - 22:00
Saturday07:00 - 22:00
Sunday07:00 - 22:00
Be the first to know
Sign up to receive specials offers and promotions in your inbox.