Pasar Karat Night Market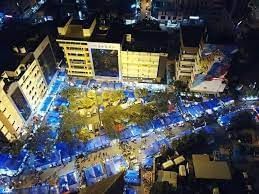 Known as the biggest flea market in Johor which is perhaps why it named a bazaar; the flea market is located near Jalan Segget within the city centre of Johor Bahru. The bazaar is a mix of a night market and flea market with traders selling new and used times.
Open daily from 8pm till midnight, visitors can also grab some bites at the many old pre-war shop houses along the street that have been converted into cafes and restaurants.
20 Jalan Segget 80000 Johor Bahru Malaysia
Be the first to know
Sign up to receive specials offers and promotions in your inbox.