Explore Johor Bahru
St. Giles Southkey is strategically located within minutes away from Johor Bahru's famous attractions. Our weekends are packed with visitors from across the causeway to enjoy what Johor Bahru has to offer.
St. Giles Southkey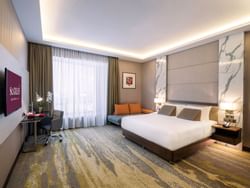 St Giles Southkey hotel, one of the newest hotel in Johor Bahru, is part of the Mid Valley Southkey complex, catering to the ever-growing travel, business, leisure and lifestyle needs in the city.
Be the first to know
Sign up to receive specials offers and promotions in your inbox.