Wildrice Restaurant
Where your gastronomic adventure of East-Asian fusion begins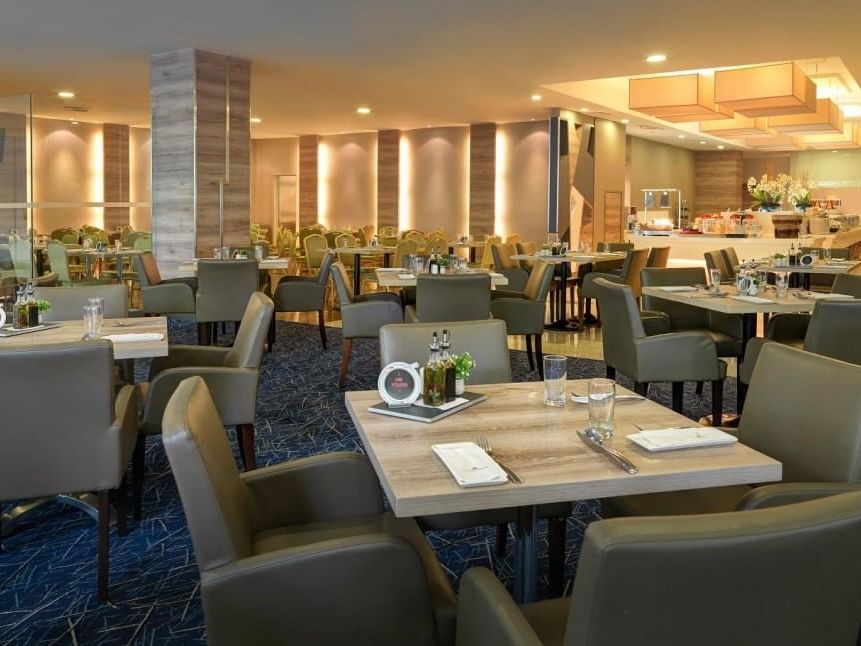 Indulge in a delightful culinary experience at Wildrice Restaurant, where we specialize in local and Western dishes. Located on the 9th floor, our restaurant is open from 6:30am until 11:00 pm, offering a diverse menu to satisfy your cravings from breakfast through dinner. Enjoy your meal on our beautiful terrace with a view of the pool area, creating a relaxing atmosphere.
Looking for a venue for banquets, private dinners, or executive meetings? Our function rooms, Wildrice Room 1 and Wildrice Room 2, are conveniently located on the same floor, ensuring seamless event hosting.
Join us at Wildrice Restaurant to delight in the best flavours from the East and West.
Operation hours from 6:30am until 11pm (last call 10pm)
Seating capacity 160 guests
Breakfast buffet service 6:30am-10:30am
All day a la carte dining from 11:00 am - 11:00 pm (last order 10:00 pm)
Kids menu available
Handicap Accessibility
Lingkaran Syed Putra 59200 Kuala Lumpur Malaysia