#JOM! EAT: Where the French and Japanese meet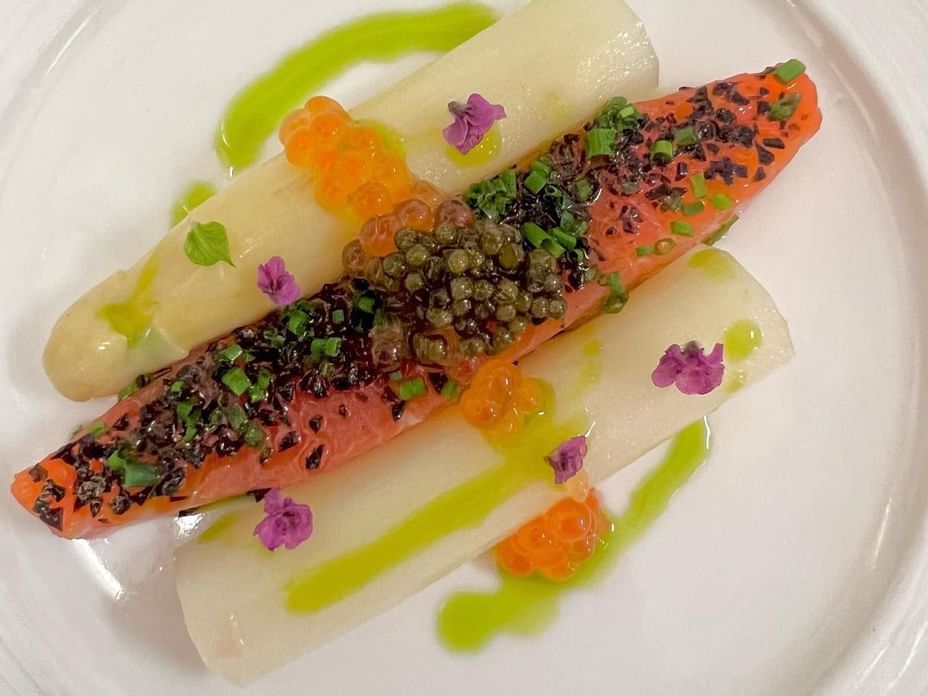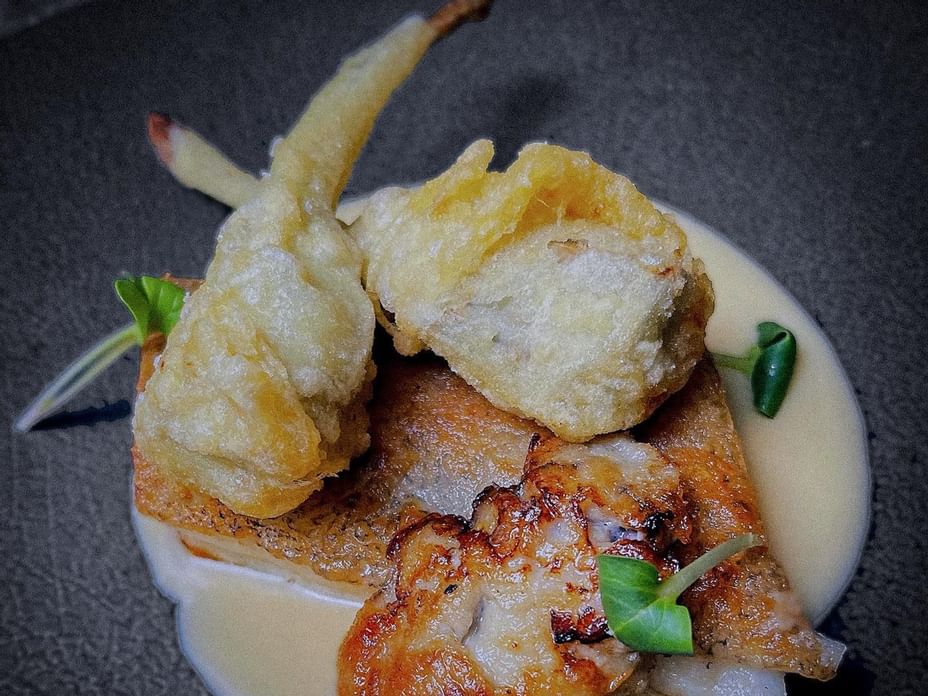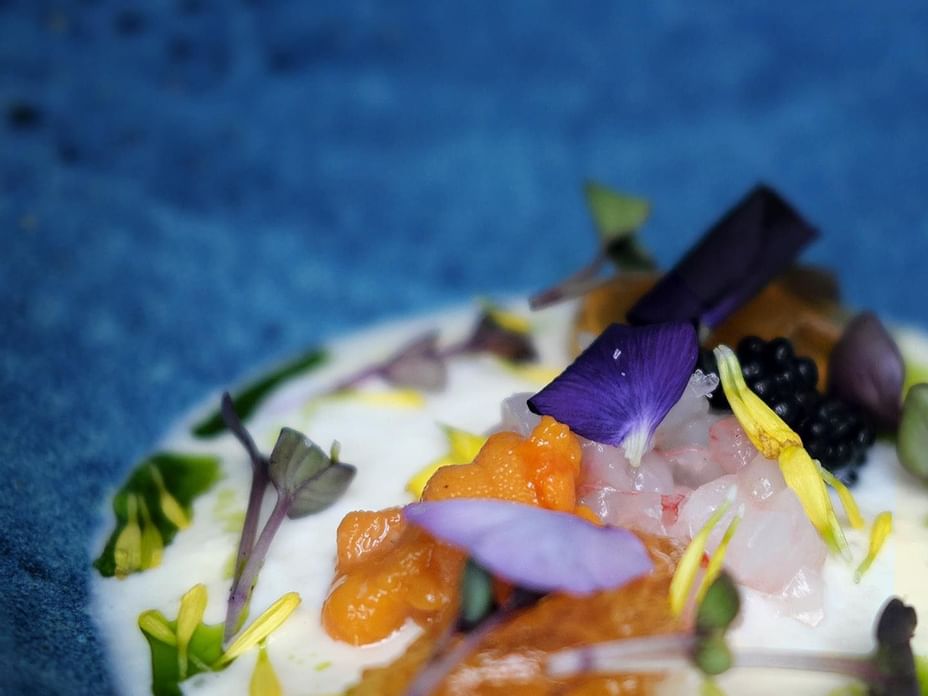 Sporting a brand new look, Sage Restaurant and Wine Bar located on the sixth floor of The Gardens Residences Kuala Lumpur is quite a stunning space. The location is quite tricky, especially for a first-timer like yours truly but it has the advantage of being an intimate dining space, away from the crowded malls below. Not only that it offers romantic ambience for lovebirds, but also an ideal place for a cosier catch-up session with close friends.
The mellow evening mood of the bluish-lighting, jazzy background music as well as scenic views of the city are definitely plus points to the minimal elegant set up. Its sprawling avant-garde dining hall can sit 60 diners comfortably with the social distancing observed, while still leaving enough breathing room in between.
For those looking for a more private space, there are private dining rooms that can accommodate up to 14 persons. Sage offers a French and Japanese cuisine menu, specially prepared by the talented Chef Don, who has over 18 years of culinary experience. Staying grounded in the art of French culinary tradition, his mantra to exquisite dishes are simple - incredibly fresh ingredients! Most of the ingredients used in the dishes are imported and a premium selection by the chef himself. He also created the seasonal menu to ease guests, and this evening, my friends and I have selected the Craftsman Menu, which is a four course dining experience.
THE APPETISERS
Kicking off the night, my friends and I are served with the first course - a selection of either Hokkaido Tuna Tartare with Uni and Yaki Nori or a plate of Cold Somen with Braised Abalone and Dashi. Four of us select the two to try. ...READ MORE