CAMDEN MARKET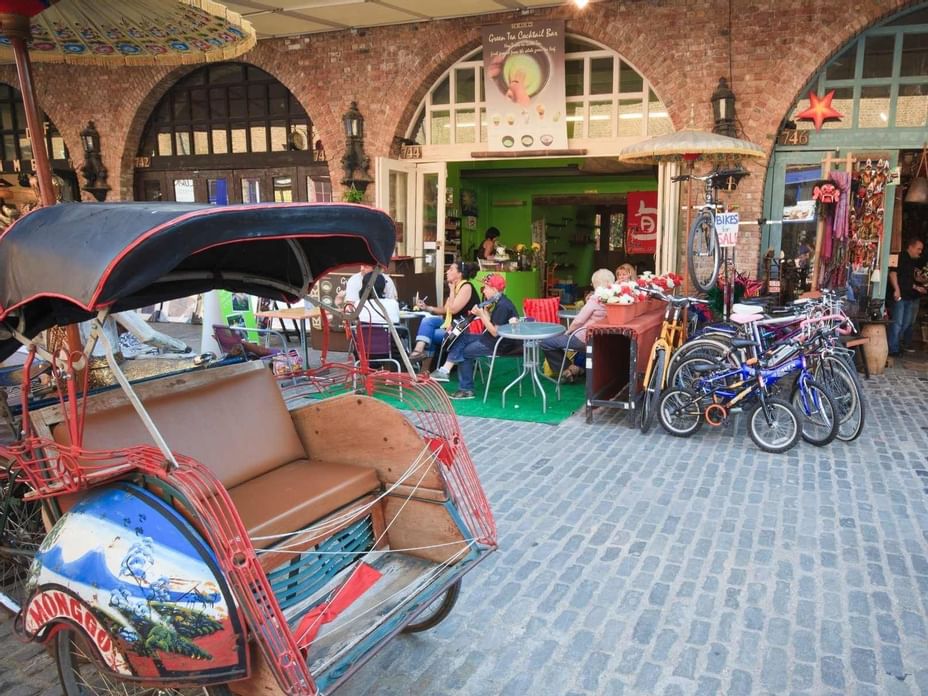 Located five minutes from Camden Town and next to the Regent's Canal, Camden Market is one of the most extravagant markets in London. As you walk through the vintage shops and vinyl stalls, don't forget to enjoy the top-notch street food and fresh baked goods!
Camden High Street NW1 8AL London United Kingdom
Monday10:00 - 22:30
Tuesday10:00 - 22:30
Wednesday10:00 - 22:30
Thursday10:00 - 22:30
Friday10:00 - 22:30
Saturday10:00 - 22:30
Sunday10:00 - 19:00
Be the first to know
Sign up to receive specials offers and promotions in your inbox.