LONDON BRIDGE EXPERIENCE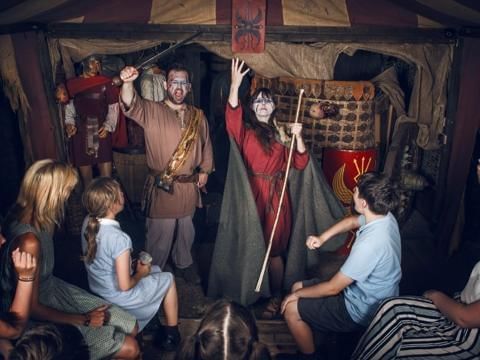 Make sure you visit the UKs scariest attraction during your visit to London. Opened in 2008, this experience has since been named the Top Horror Attraction in the World. You will find out why, as your guided tour takes you back in time to visit infamous characters and dark secrets that lie under the world's most haunted bridge. Explore the gruesome history of London Bridge and go through the scare maze if you dare… Tickets bought through London Bridge general admissions provide you with priority entry, a guidebook and discount off your tickets. Book your tickets to see the multi award winning, immersive theatrical experience for yourself.
London Bridge Experience, London SE1 2PF, UK SE1 2PF London United Kingdom
Monday12:00 - 18:00
Tuesday12:00 - 18:00
Wednesday12:00 - 18:00
Thursday12:00 - 18:00
Friday12:00 - 18:00
Saturday12:00 - 18:00
Sunday12:00 - 18:00
Be the first to know
Sign up to receive specials offers and promotions in your inbox.