PICCADILLY CIRCUS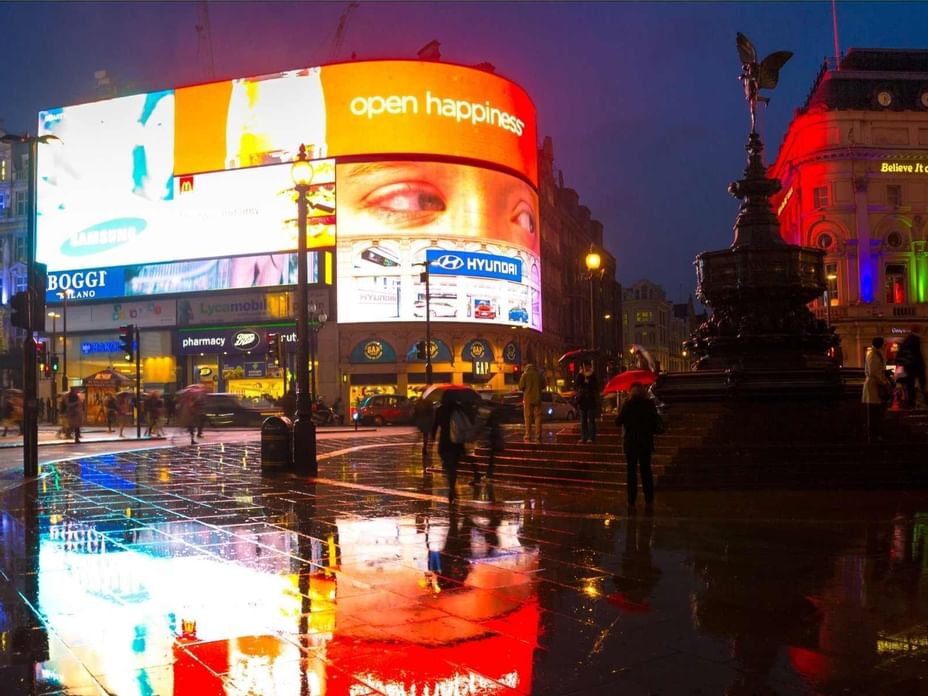 Located at the junction of five busy streets at the very heart of London, this destination is only a 15 minute-walk from the hotel. As you walk by the iconic Piccadilly screens and the statue of Eros, you can also enjoy a variety of restaurants and entertainment venues!
Piccadilly Circus W1B London United Kingdom
Be the first to know
Sign up to receive specials offers and promotions in your inbox.