LONDON EYE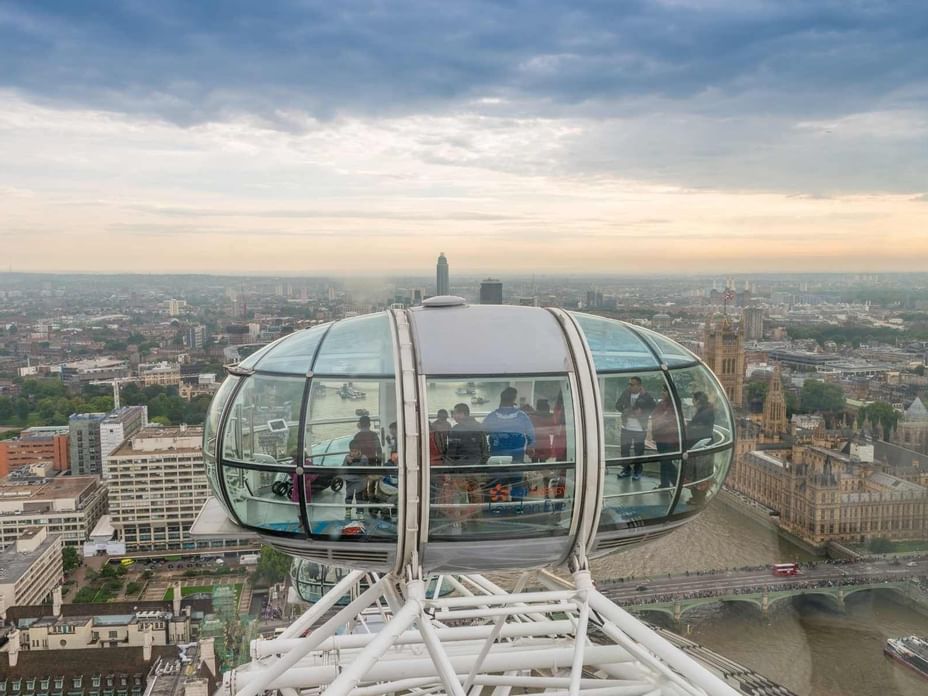 The London Eye is Europe's tallest observation wheel and it is located on the South Bank of the River Thames. Enjoy the stunning 360-degree view and try to spot London's most iconic buildings and landmarks while there!
Riverside Building, County Hall, London SE1 7PB, UK SE1 7PB London United Kingdom
Monday11:00 - 18:00
Tuesday11:00 - 18:00
Wednesday11:00 - 18:00
Thursday11:00 - 18:00
Friday11:00 - 18:00
Saturday11:00 - 18:00
Sunday11:00 - 18:00
Be the first to know
Sign up to receive specials offers and promotions in your inbox.