UP AT THE O2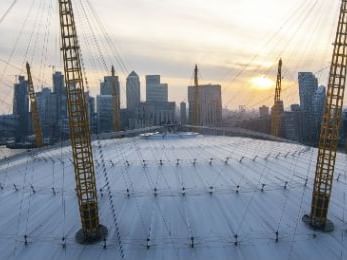 Always wanted to see London from the top of the O2? Now you can, with their outdoor climb. Awaken your inner explorer and head to the O2 Arena to grab your safety equipment, meet your guide and start your climb. Enjoy the 360 views and see landmarks up to 15 miles away during the day or enjoy the romance of London at sunset. Something to celebrate? Toast to your special occasion on the rooftop with the Celebration climb. Top your experience off with their 'Climb and Dine' experience for even more of a treat. Check the website for details and requirements.
The Millennium Dome Millennium Way, London SE10 0BB, UK SE10 0BB London United Kingdom
Monday10:00 - 20:30
Tuesday10:00 - 20:30
Wednesday10:00 - 20:30
Thursday10:00 - 20:30
Friday10:00 - 20:30
Saturday10:00 - 20:30
Sunday10:00 - 20:30
Be the first to know
Sign up to receive specials offers and promotions in your inbox.