BUFFET FEAST AT CAUSEWAY CAFE, ST. GILES SOUTHKEY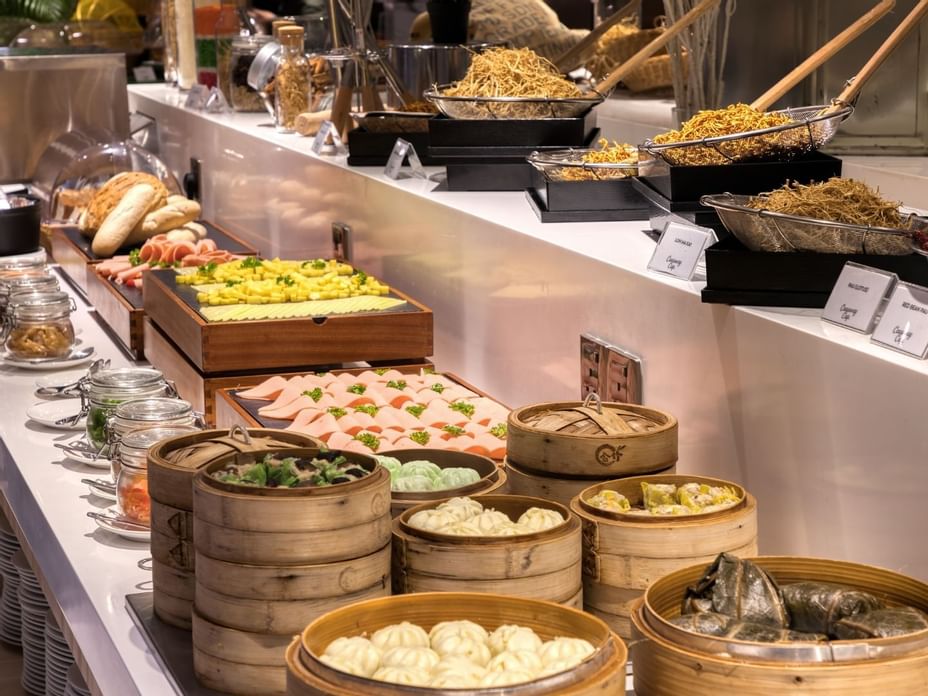 ARE you looking for tasty, quality and value-for-money dining options?.
The Causeway Cafe, which is located on the sixth floor of the newly opened Johor Baru-based St. Giles Southkey hotel, can be your ideal choice.
St. Giles Southkey, one of the newest hotels in Johor Baru, is part of The Mall, Mid Valley Southkey mixed-use development complex that includes a retail mall, exhibition centre and commercial towers, catering to the ever-growing travel, business, leisure and lifestyle needs in the state.
Causeway Cafe is an all-day dining restaurant with a coffee and bar zone, as well as a revitalised concept that offers fresh à la minute open air cooking.
Why Causeway Cafe?
Shopping on weekends can be fun, but it is also quite tough to complete everything at once when you have a long shopping list.
So, savour your weekend by taking a break from shopping and treating yourself to a well-deserved lavish hi-tea buffet at the Causeway Cafe.
Diners will be spoilt for choice with the mouth-watering dishes at Causeway Cafe.
Choose from over 180 dishes, including its chef's signature dishes, such as Asam Laksa, Lamb Tandoori, Beef Briyani, Roasted Duck and Mango Salad.
Additionally, there is a wide selection of tantalising sashimi, sushi, tempura and teppanyaki served to satisfy your appetite.
Various exquisite culinary delights await you at Causeway Cafe, including tarts, puffs, puddings and locally influenced sweet treats like Roti Bengali accompanied by Bubur Durian.
The restaurant also offers diners a variety of icy treats to choose from.
Hi-tea buffet on weekends is available, Saturdays and Sundays, for RM88nett per adult, while children between the ages of six and 12 and senior citizens over the age of 60 are eligible for a 50% discount.
Maybank card holders are offered an exclusive 15% discount at Causeway Cafe.
Aside from that, families with children can enjoy one free meal for every two paying adults.
For reservations, WhatsApp 012-309 9762 or email fnb.skjb@stgiles-hotels.com.
Follow St. Giles Southkey on Facebook (@StGilesSouthkey), Instagram (@StGilesSouthkey) for the latest news and updates.
https://www.thestar.com.my/starpicks/2022/11/30/buffet-feast-at-causeway-cafe-st-giles-southkey