BUSINESS LOUNGE
(Available in 4th Quarter 2022)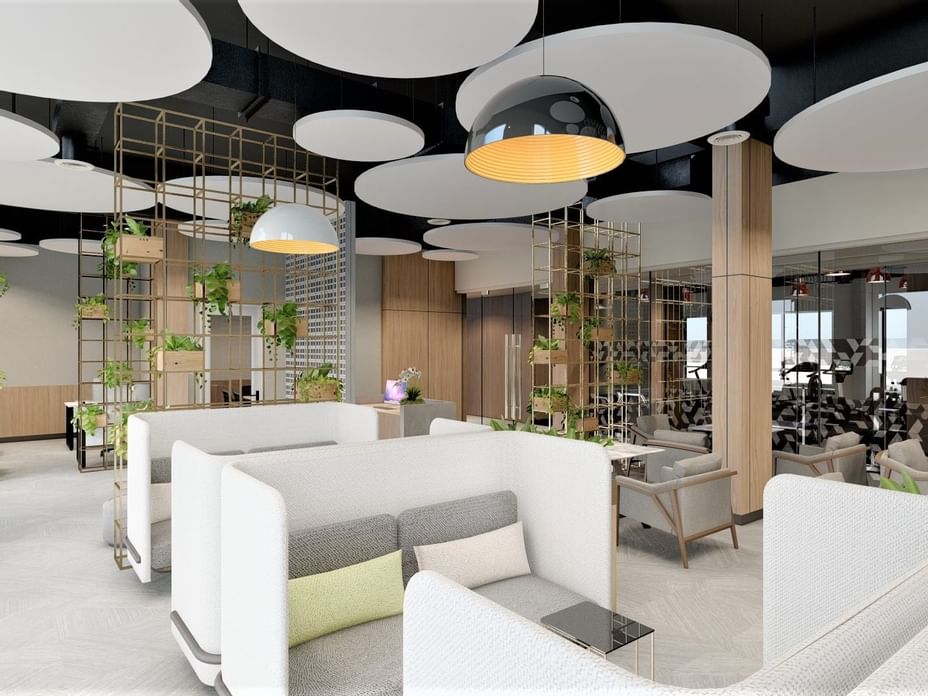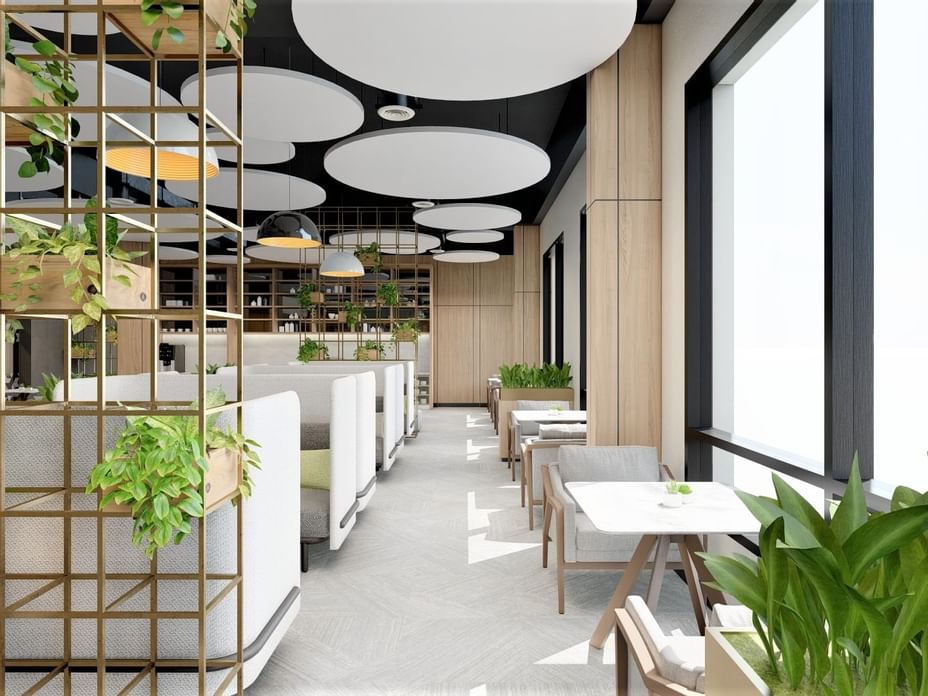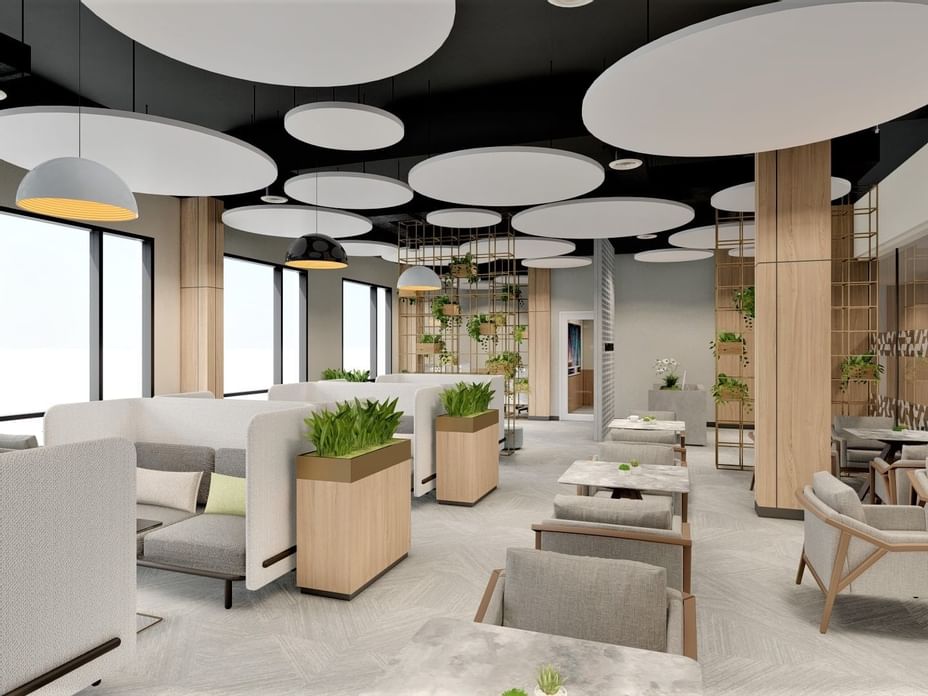 Located on level 28, our Business Lounge offers a comfortable space to work or take a mental break from your business trip. Enjoy complimentary coffee at our coffee bar and free WiFi throughout the day.
A venue welcoming guests 16 years old and above.
Images are artist impressions. Illustrative purposes only.
Monday to Sunday: 7:00am - 7:00pm