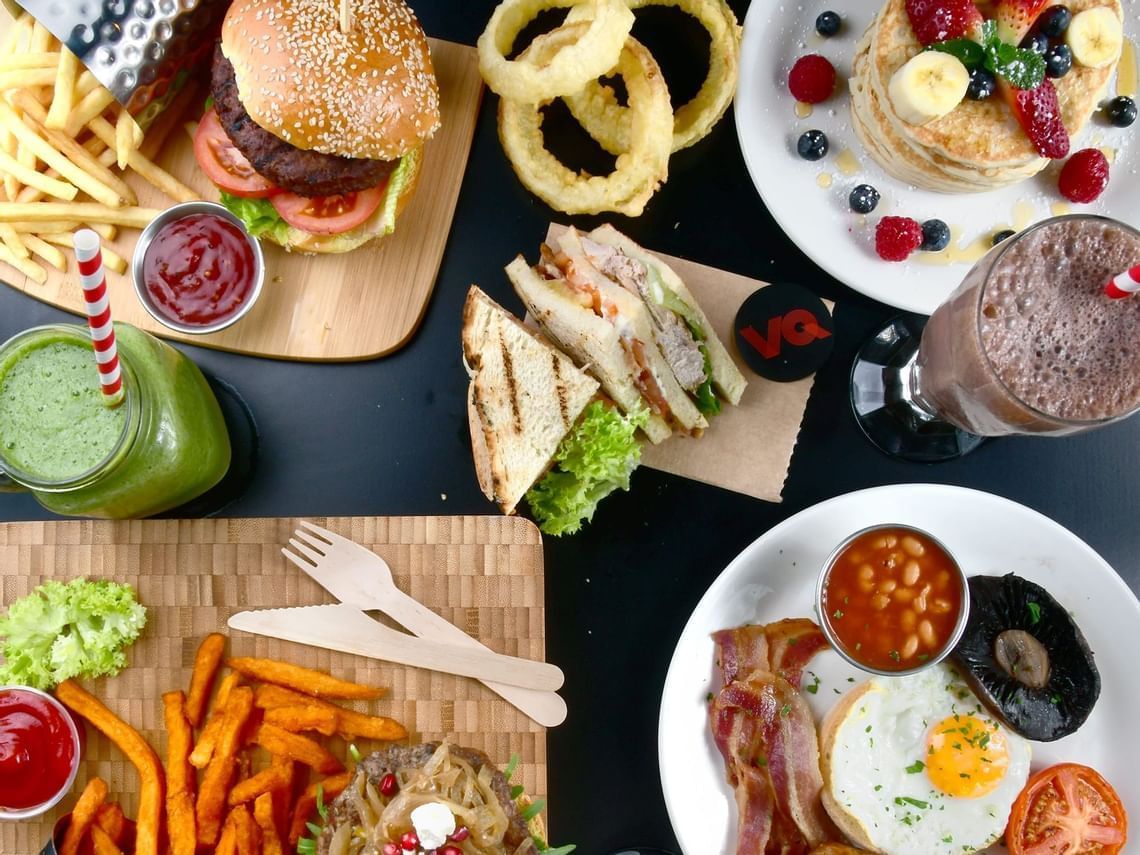 VQ BLOOMSBURY - 24 HOUR CAFÉ

VQ (Vingt-Quatre) is a popular 24-hour Café & Diner serving deliciously affordable food, whenever you want. Located on the ground floor of St Giles London hotel, VQ Bloomsbury is easily accessible from Great Russell Street.
In a relaxed and friendly environment, classic dishes satisfy all tastes at any time of day or night. Whether you're after breakfast, brunch, lunch, afternoon tea, dinner, a late night snack or just want to chill out with your laptop you'll always have a warm welcome.

Hours of Operation
Monday & Tuesday from 9am - 11pm
Wednesday from 9am until Monday 5am
VQ is independently operated and managed. Please note, there is a £2.50 entry fee after 11:30pm. Operating times, menu options and pricing are subject to change without prior notice.
Contact Information:
Tel: 020 7363 5888
Email: bloomsbury@vqrestaurants.com
Web: https://www.vqrestaurants.com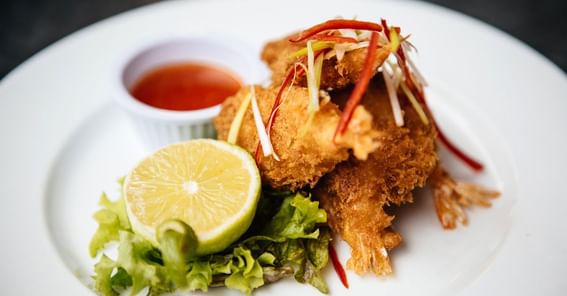 20% Food Bill Discount
Special Offer for St Giles London hotel guests!
Save on your food bill from 11am - 11pm. Guests must show their hotel key card and mention the 20% discount before ordering to enjoy the discount.
Terms: Subject to availability. Not valid on the set menu. Maximum 4 persons for the dicount. Not combinable with any other offers.
Satisfy your cravings any time of the day, whether breakfast, brunch, lunch, afternoon tea, dinner, and late-night snacks.